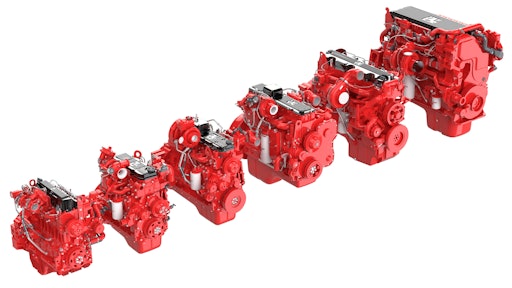 Cummins Inc.
Meeting emissions regulations were a key design driver for engine manufacturers over the last several years. With many regulations now met—or at the least the challenges of meeting them mostly determined—manufacturers can now focus their attention elsewhere.
Optimization for efficiency and specific application needs is one of the areas manufacturers are currently focusing their design efforts. Evaluation of alternative fuels and energy sources is also a growing area of interest for many.
Steve Nendick, Marketing Communications Director – Global Off-Highway, Cummins Inc. provides his insight into the current trends driving next-generation engine designs.
Now that emissions regulations are not as much of a focus in the off-road sector (at least for the time being), where is
Cummins

currently putting its technological focus? Are there specific engine performance or component aspects on which it is concentrating?

Emission changes have driven engine and equipment product development for the last 20 years or so. Given that the next step in emissions legislation is some way off, we can focus on tailoring engine operation to equipment types and their specific duty cycles for optimum efficiency and productivity.

As Cummins is the only manufacturer to have its own turbocharging, fuel systems, combustion, electronic control and exhaust aftertreatment technology in-house we can continue to invest in the best solutions to benefit our customers and the environment.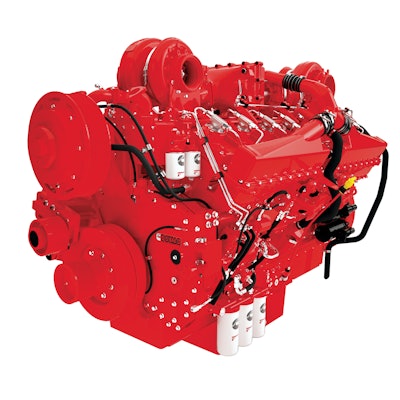 What are some of the biggest areas of opportunity for engine manufacturers at the moment?
Our latest Performance Series engines, which are applicable for U.S. Tier 4 Final and EU Stage V regions, are delivering higher power and torque to provide increased machine capability for OEMs. On average 10% higher power and 20% higher torque across the 100-430 hp (74.6-320.7 kW) range. Alternatively, they could downsize engines to save money with no impact on machine operation. For users of these machines they can benefit from lower fuel and servicing costs, reducing total cost of operation
As equipment manufacturers consider new machine designs they can take advantage of these benefits bringing added value to their customers and potentially saving costs installing Cummins engines.
Are there any particular trends or technologies you see being most prominent within the heavy-duty engine industry over the next few years?
Cummins will continue to invest in our key in-house technologies to develop the best engines for our customers. As an example, the advances in engine aftertreatment technology, improving SCR efficiency through Cummins' smaller and lighter Single ModuleTM aftertreatment systems are enabling substantial engine performance improvements.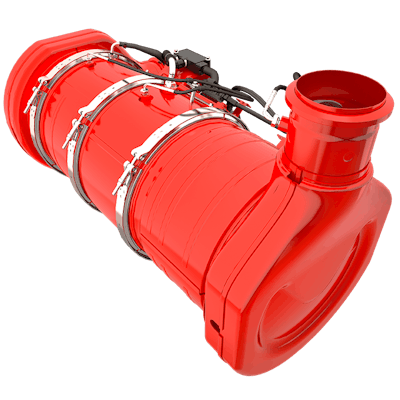 Diesel engines are not going away any time soon, so how does
Cummins

see diesel engine designs evolving in the coming years?

Our Performance Series solution, making the engines more compact yet delivering more capability and lowering the impact on the environment points to the way for future engine development. We see it as delivering more with less.

Read more: Achieving Net-Zero Carbon Emissions by 2050
What role, if any, will alternative fuels or power systems play in engine designs or technology initiatives in the coming years?
Cummins is investing significantly in developing knowledge and capability in alternate power solutions. The business case for these is still challenging from an implementation perspective without subsidies, but Cummins will be prepared as the price becomes more attractive.
We have two battery technology companies, Brammo and Johnson Matthey Battery Systems plus EDI who integrate battery and hybrid systems into vehicles and equipment. More recently we purchased Canadian fuel cell company Hydrogenics to understand where the power source will be applicable across our business.
We have 100 years of history in diesel technology leadership, and we see our future as power leaders. We can work with equipment manufacturers to deliver the best power solution for their equipment just as we have done with diesel.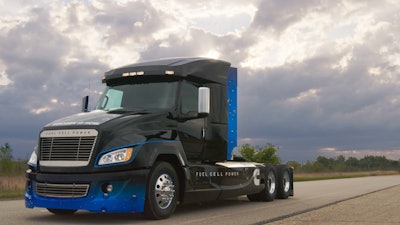 Does the company have a specific vision for the future of engine designs or where it sees the industry heading in the next decade?
Changes are clearly happening in the industry and the future of power has never looked so diverse. Hybridization, full-electrified and fuel cell drivelines for construction applications are emerging as feasible power solutions for the off-highway sector. Cummins is at the forefront of developing these technologies: at bauma 2019 we showcased an all-electric mini excavator prototype.
The differences in scale, operating region and the duty cycle of equipment means not one size fits all. Electrification, hybrid technology and the latest clean diesel power all possess different attributes which suit different types of machine. Whilst we anticipate a shift towards electrification in smaller equipment, particularly ones which operate in urban environments, diesel will be the primary source of energy for larger construction equipment for many years to come.
Companies in this article