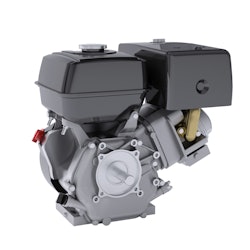 ©cherezoff – stock.adobe.com
Fuel saving technologies in small off-road engines (SORE) have gained traction in recent years. With millions of off-road engines produced annually, pollutant emissions from combustion engines have become more pronounced than ever before.
A relentless call to reduce carbon footprints and an upsurge in fossil fuel prices have led many to warrant use of fuel-efficient small off-road engines. These engines typically operate on diesel fuel or gasoline, while other industrial equipment and commercial SORE operate on alternate fuels, including natural or propane gas.
SORE produce 19 kW (25.5 hp) gross power or less, and are typically used in equipment for applications such as lawn and garden, logging, commercial utility, airport ground support, and other specialty vehicles.
Commercialization of small off-road engines has increased in the past several years. Among commercial users, the adoption rate of SORE has surged notably, with the engines being highly desirable among landscapers.
According to CARB, SORE emissions will become more pronounced and will potentially exceed those of light-duty passenger cars in the 2020s. Zero-Emission Equipment (ZEE)—set forth by the California Air Resources Board (CARB)—has become the linchpin for manufacturers to boost the potential electrification of SORE.
Read more: Versatile Hybrid Power, Ready When You Need It
With new regulations sweeping across the industry and consumers demanding cleaner and smarter products, penetration of zero-emission equipment will be more pronounced.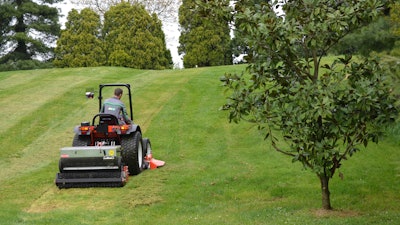 Staying ahead of the curve
With landscaping and gardening being at the cutting edge of green innovation, manufacturers are gearing up to introduce rugged and powerful tools which are durable, perform well, appealing and are efficient. As such, OEMs are doing things such as using fuel grades which contain additives that can boost impact resistance.
Use of injection molding, injection-blow molding and roto molding are also aiding improvements in equipment and engine designs, and thus helping drive the increased use of SORE in the market.
Due to the many advancements taking place, lawn mowers, edgers, blowers, chainsaws and trimmers have become vital cogs in the wheels of the SORE market.
Increased traction of the SORE market is also noticeable in the agriculture and utility sectors. This is due in part to growing use of small utility vehicles which make use of the smaller engines, as well.
Forward-looking companies in these and other off-road equipment markets are looking to reduce downtime and bolster return on investment by adopting a proactive approach by reducing maintenance times and doing away with extended drain intervals in their engine designs.
Small spark-ignition engines: a right bet?
Small spark-ignition (SI) engines and large spark-ignition engines have become catalysts in lawn and garden equipment, generators, forklifts and compressors. Small SI engines in particular have become a flagbearer in lawn and garden, small industrial equipment, compressors and small generators.
Since small two-stroke and four-stroke gasoline engines are the most sought-after SI engines, containment of emissions has become one of the major talking points for this industry. Millions of small, two-stroke and four-stroke gasoline SI engines are produced annually for the lawn and garden industry alone.
While spark-ignition engines will remain pivotal in lawn and garden equipment portfolios, the value proportion for these engines is also growing in large equipment applications, including the agriculture and construction sectors. North America and Europe are major investment hubs for these engines in various applications, including those noted above.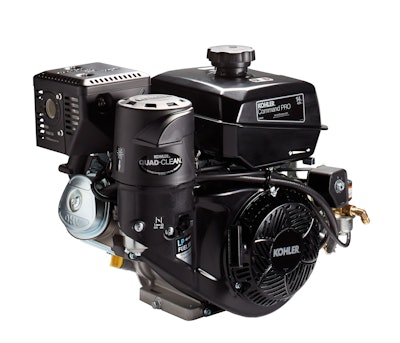 Emissions regulations to be a market driver
Off-road emissions stemming from oxides of nitrogen (NOx), volatile organic compounds (VOC), and particulate matter (PM) are witnessing a notable reduction, partly due to commercialization and development of technologies which control emissions from internal combustion engines, as well as implementation of emissions regulations.
Forward-looking companies are vying to reduce their emissions by repowering older engines, retiring, replacing, or retrofitting engines with aftertreatment control devices.
With off-road engine emissions control programs being developed globally, adoption of zero- or partially zero-emission equipment has become more noticeable in recent years. Concerted efforts and coordinated technology development have become the need of the hour for small off-road engine suppliers over the next decade or so to keep up with greenhouse gas emissions reduction goals between 2020 and 2050, and ozone ambient air quality standards in 2023 and 2032.
OEMs and aftermarket suppliers will look to reduce total cost of ownership and will not shy away from any improvisations for ease of maintenance, installation flexibility and higher uptime of future engine designs.
Companies in the off-road equipment market gearing up to bolster their value proposition and product differentiation will benefit the most in the coming years. Boosting fuel efficiency and providing better performance with lower emissions will be among the development efforts of manufacturers, and present both a challenge and an opportunity for decision makers.
Emissions legislation put forth by various agencies and organizations will redefine the SORE industry outlook as rigorous emissions requirements have prompted OEMs and aftermarket suppliers to adopt various strategies. Developments made to meet these regulations have already brought about many changes to the SORE market, and will continue to do so in the coming years, while helping to continue their uptake in various off-road equipment applications.
This article was written and contributed by Sunil Jha on behalf of Global Market Insights.
About the author
Sunil Jha has been a part of the content industry for close to 2 years now. Having previously worked as a voice over artist and sportswriter, he now focuses on penning down articles across numerous topics, ranging from business and technology to trade and finance. With a business-oriented educational background, Sunil brings forth the expertise of intensive research and a strategic approach in his pieces.