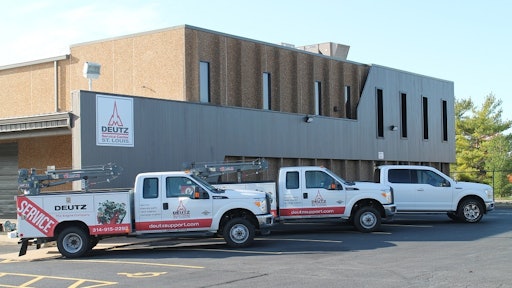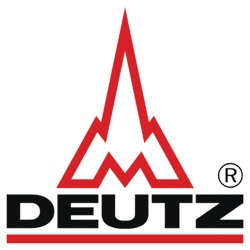 DEUTZ Corporation has officially opened its second DEUTZ Service Center in the United States. This new location in the St. Louis metropolitan area, 4282 Shoreline Drive, Earth City, MO, joins DEUTZ Power Center Midwest with the shared goal of providing world-class customer support of all DEUTZ product lines.
"No matter which DEUTZ engine a customer may own, our factory-trained staff are now available to help," says Ben Sanders, Branch Manager, DEUTZ Service Center, St. Louis. "From a simple oil and filter change to in-depth, advanced diagnostics or even a complete engine replacement, our DEUTZ Service Center technicians can do it all."
DEUTZ Service Centers provide regularly scheduled maintenance and emergency service of DEUTZ engines at their shop location or at the customer's site via traveling service technicians and service trucks. DEUTZ Service Centers also sell genuine DEUTZ parts and fluids to customers, dealers and qualified OEM dealers with DEUTZ-powered equipment.
"By opening this new Service Center, we're better positioned to offer DEUTZ customers the support they need and deserve," Sanders says. "One-on-one contact with our customers also gives us an opportunity to get their feedback, learn from it and adjust our products and services to better meet this industry's ever-changing needs."
While DEUTZ Service Centers are certainly prepared to help end-user customers with their engine service needs, they also benefit OEMs within their service territories by providing more accessible support for their product lines. With a DEUTZ Service Center in the area, OEMs can expect quick, on-the-spot, advanced troubleshooting and repairs performed by experienced DEUTZ technicians.
"Our DEUTZ Service Centers are designed to help all our customers be as efficient and productive as possible," says Robert Mann, DEUTZ Corporation President and CEO. "We're committed to providing the best engine solutions and support available in the industry today, and this additional Service Center is simply one more example of that commitment."
The new St. Louis-area location will further solidify DEUTZ support across the Midwest, serving customers in Eastern Missouri, Illinois, and Northern Indiana. These service boundaries may change if DEUTZ opens additional Service Centers in the Midwest. A grand opening celebration at the new location is currently in the planning stages for Spring 2017.