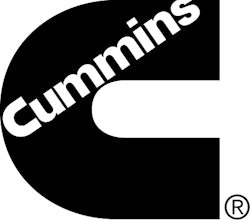 At a meeting with analysts and shareholders on Nov. 21, members of the leadership team of Cummins Inc. shared the company's plans to generate profitable growth driven by leadership in the design, manufacture, and support of powertrain technology.
"Our leadership in powertrain technology has been instrumental in driving strong returns for Cummins shareholders," Tom Linebarger, Chairman and CEO, said at the meeting. "Cummins has continued to advance its diesel and natural gas powertrains while we have increased our focus on battery and fuel cell technologies, providing customers with the products and support for all of their powertrain needs."
The company shared its plans to leverage its customer relationships and application knowledge to support OEMs and end users as they broaden the number of powertrains in their vehicles and equipment. In his remarks, President and COO Tony Satterthwaite reiterated that while battery and fuel cell technologies have been a clear focus of Cummins, its investments in diesel and natural gas platforms would continue in order to achieve improved fuel economy and lower emissions.
"While we do anticipate a shift towards electrification in some markets over the coming years, diesel will be the primary source of energy in commercial vehicles for many years to come," Satterthwaite said. "Cummins will continue to lead the way in developing cleaner and more fuel-efficient diesel engines, such as the recently announced and industry leading 2020 ISX15 Efficiency Series, for the North American heavy-duty truck market, which is 5% more fuel efficient than its 2019 counterpart."
At the meeting, Chief Financial Officer Mark Smith reminded investors that Cummins has a strong track record of improving cycle-over-cycle profitability and cash flow and that the company is prepared for a cyclical slowdown in 2020. "Cummins has the financial strength to keep investing through the cycle and return cash to shareholders," Smith stated. "We are taking steps to lower our cost base, while continuing to invest in the new products and services that will position the Company for a stronger future, when markets recover."