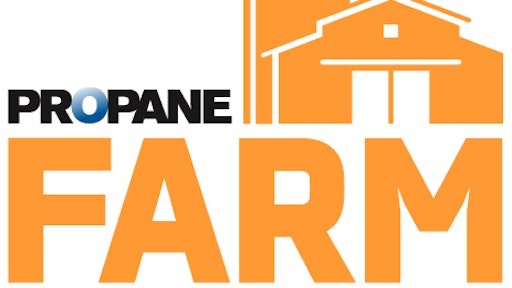 The Propane Education & Research Council (PERC) announces the release of the Propane Farm Incentive Program, a nationwide research and demonstration initiative in which farmers can receive more than $4,000 toward the purchase of new propane-fueled irrigation engines.
Farmers who participate in the program will receive a $400 incentive per liter of engine displacement, up to 10.3 liters or $4,120, toward the purchase of a new propane-fueled irrigation engine. Qualifying equipment must be new, original propane-fueled engines and equipment that have obtained the proper U.S. Environmental Protection Agency and/or California Air Resources Board Certification.
The program aims to support propane-fueled agricultural equipment as it emerges out of the research and development pipeline. Feedback and performance data from the program's participants will be used to inform future product development.
"This program gets at the core of the significant investments PERC has made in the agricultural industry," says Mark Leitman, director of business development and marketing at PERC. "By offering incentives to farmers in exchange for performance data, we're establishing a mutually-beneficial relationship that will assist in developing new technology to support the industry."
Research has shown that propane-fueled stationary irrigation engines can help producers improve their bottom line in several ways. Propane-fueled irrigation engines cost up to 14% less to purchase and operate than diesel irrigation engines, and propane reduces deposits on engine components and decreases overall maintenance costs. Additionally, new generation propane-fueled engines produce fewer emissions than gasoline- and diesel-powered systems.
By working with OEMs, PERC has helped commercialize new equipment and propane-fueled irrigation engines that are fuel-efficient and cleaner burning than traditional models.
"While it's clear that propane offers a multitude of benefits for farmers, we're really seeking to improve and build upon our existing technology," Leitman says. "With the feedback and performance data collected through the Propane Farm Incentive Program, we're able to better develop equipment to meet the needs of those who use it the most: farmers."
Currently, nearly 40% of farms in the U.S. use propane to run pumps and engines, heat buildings, and dry and process crops. As gasoline and diesel prices continue to rise in recent years, propane has remained an efficient and affordable fuel alternative on the farm. Nearly 90% of U.S. propane supplies are produced in the United States, giving farmers the security of using an abundant, domestic energy source.
Farmers can participate in the Propane Farm Incentive Program through equipment dealers nationwide or by submitting an easy online application http://agpropane.com/incentive/.
For more information about the Propane Farm Incentive Program or to see a list of eligible equipment, please visit www.agpropane.com.