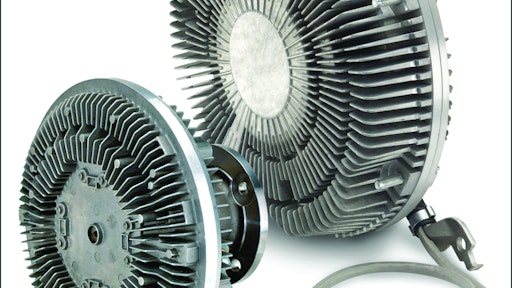 Horton is manufacturing its entire line of electronic viscous products at its Britton, SD, facility. This includes VMaster Directly Controlled and Stratis Viscous Drives. Formerly, the electronic viscous line was manufactured in Germany. This change provides customers in the United States with faster local delivery of product and faster turnaround on prototypes.
Horton has undertaken a multimillion dollar investment in its Britton, SD, plant, with an additional 7,000 square feet for materials and 10,000 square feet for finished goods. Horton manufactures a full range of products for global markets in Britton, with the capacity to manufacture 600,000 fan drives per year. Overseas customers continue to be served by Horton's manufacturing facility in Germany. 
"The expansion of our Britton facility helps to ensure that Horton fan drives are available for fast delivery to OEM and aftermarket customers," says Steve Wardleworth, vice president of manufacturing at Horton. "Buying products made in the United States is even more important than ever to many customers today. In addition to supporting U.S. businesses, buying fan drives made in the United States removes the risk of pricing fluctuation related to currency exchange rate variations."