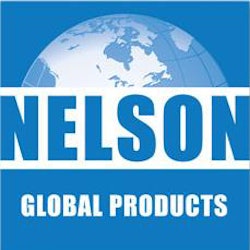 Nelson Global Products Inc., a global designer and manufacturer of tubular and exhaust products for commercial vehicle markets, has acquired Morton Industries LLC and Bradley Services Inc. (BSI), both of Morton, IL, effective immediately.   
Morton Industries and BSI will continue to operate under the leadership of Chris Ober, their current President, and his experienced management team.
Nelson Global Products, and its affiliated companies, are a portfolio company of Wind Point Partners, a private equity firm headquartered in Chicago, IL. Terms of the acquisition were not disclosed.
"This acquisition is a very exciting opportunity for us," says Tom Gosnell, CEO, Nelson.  "It is central to our growth strategy and provides a significant opportunity for us to expand our service, our product offerings, our capacity, and our global reach to meet the expectations of our growing number of customers.
"Nelson Global Products -- with Morton Industries and BSI -- is even stronger, more engineering capable and with greater global reach to supply the commercial vehicle market segments," says Ober. "We'll now be faster to provide our broad customer base of on- and off-highway vehicle OEMs with the right products at the right time."
The over 700 employees of Morton and BSI will maintain their positions with the respective companies.
Founded in 1946, Morton Industries provides customers with precision machining of complex components, tubular fabrication, sub-assembly and assembly, design and build of tooling and fixturing, all for leading global manufacturers such as Caterpillar and John Deere & Co.  
"Our extensive engineering team offers customers vast industry-market-and-application knowledge of multi-vehicles and multi-vocations, and our track record of collaborating and partnering with major customers is outstanding and held in high esteem by our customers," adds Gosnell.  
A 35-year veteran leader in the commercial vehicle industry who most recently served as a senior executive with Rockwell Automotive and ArvinMeritor, Gosnell has assembled a strong management team.