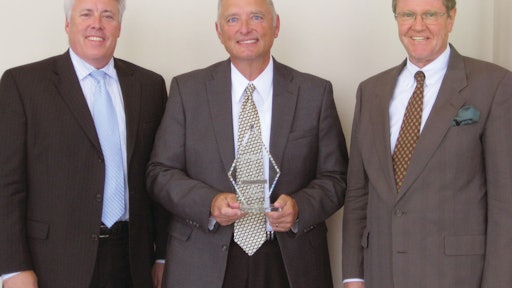 Selected as Navistar's partner for engine cooling products for EPA 2010 engines, Navistar, Inc. recognized Horton, Inc. as a 2010 Navistar Diamond Supplier. Horton is one of 33 suppliers from around the world, selected from a field of 1,300, to receive the 2010 Diamond Supplier Award at the eighth annual luncheon and ceremony, held in Naperville, IL, near Navistar's world headquarters, on June 30. 
Navistar, Inc. awards suppliers with the Diamond Supplier designation for showing a commitment to continuous improvement; performance that exceeds expectations for quality, delivery and cost; and collaboration that is integral to helping Navistar grow its business and deliver products of distinction to its customers.
"We're honored Navistar recognized us as a Diamond Supplier, and we are pleased to be in the esteemed company of the other honorees," says Jeff Lindgren, senior vice president of sales, Horton, Inc. "Quality and customer service are paramount at Horton, and this award reflects our unending commitment."
"Receiving the Navistar award this year is especially meaningful, because Horton is celebrating its 60th anniversary in 2011," Lindgren adds. "We're very appreciative of the acknowledgment."
Horton provides variable, on/off and multispeed fan drives, fans and aftermarket products to Navistar.