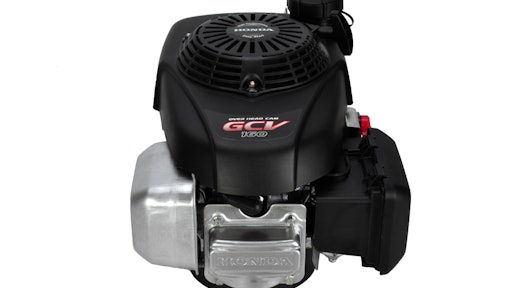 Honda Engines debuted its all-new Best-In-Class series of general purpose engines at the GIE + EXPO 2012 trade show. Starting with the GCV160 engine, Honda will introduce new Best-In-Class models on a rolling basis. These new engines, with all new class-leading features, are uniquely designed to provide Honda's legendary smooth and reliable power to a variety of residential and commercial products. 
Honda eventually will offer a Best-In-Class model within each of its engine series (GC, GS, GX), providing a new, more flexible engine variant to meet the individual needs of power product manufacturers. Regardless of engine series, each Best-In-Class engine model will feature lower weight, improved cooling, innovative design enhancements, more flexibility in use and the possibility of future personalization by end users.
Honda Engines has offered 50 state compliant engines since 1997. That is, Honda engine models meet or exceed all EPA and CARB regulation requirements. The development of one engine for use in all 50 states continues to reflect Honda's forward thinking with regards to emission regulations, air quality and the needs of its customers. With advanced engine technology, Honda certifies to new evaporative emission requirements and exhaust requirements without the use of a catalytic converter.