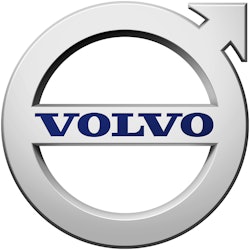 Adapting to the pace of the North American alternative fuel market, Volvo Trucks has put on hold plans to launch its own compression ignition liquefied natural gas (LNG) engine for North America.  Field testing of Volvo's dimethyl ether (DME)-powered vehicles will continue, and the company will continue to offer spark-ignited natural gas engines in its VNM and VNL models.
Development of the natural gas infrastructure to support long-haul trucking has been modest over the last year, and the needs of customers in the primary markets for natural gas vehicles – regional haul and dedicated routes – are being met with the company's current natural gas line-up.
Volvo Trucks continues to believe that DME – which can be produced from natural gas – holds promise as a heavy-truck fuel.  Customer field tests of DME-powered vehicles will continue, but the company has decided not to establish a commercialization date as it continues monitoring market and stakeholder interest in the fuel.
Volvo Trucks North America's operations and products are guided by the company's three core values: Quality, Safety and Environmental Care. The Volvo VNM, VNL, VNX, VHD and VAH trucks are assembled in the United States at the New River Valley Plant in Dublin, VA, while Volvo engines for North America are assembled in Hagerstown, MD. The New River Valley Plant is certified to ISO50001 energy standards. Both plants are certified to ISO14001 environmental and ISO9001 quality standards.