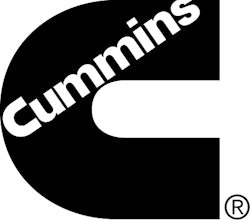 Cummins Inc. has reported its results for the third quarter of 2014.
Third quarter revenue of $4.9 billion increased 15% from the same quarter in 2013. The increase year-over-year was driven by stronger demand in on-highway markets and distributor acquisitions in North America, additional content growth for the Components business in Europe and China, and higher engine sales to commercial marine customers.
Revenues in North America increased 19% and international sales increased 10% compared to the third quarter a year ago. Within international markets, stronger demand in Western Europe and China offset weaker sales in Brazil.
Earnings before interest and taxes (EBIT) were $684 million for the third quarter or 14.0% of sales. This compares to$536 million or 12.6% of sales a year ago.
Net income attributable to Cummins in the third quarter was $423 million ($2.32 per diluted share), compared to $355 million ($1.90 per diluted share) in the third quarter of 2013. The tax rate in the third quarter of 2014 was 34.4% and included a non-cash discrete tax expense of $19 million ($0.10 per diluted share).
"We delivered strong earnings and cash flow in the third quarter despite facing mixed conditions in international markets," says Chairman and CEO Tom Linebarger. "Earnings improved in all four of our businesses compared to a year ago. During the third quarter we increased the quarterly dividend by 25% and repurchased 1.2 million shares putting us well on track to return 50% of annual operating cash flow to shareholders. Although results in our Power Generation business improved in the third quarter, global demand for power generation equipment remains weak. As a result we are considering certain actions to reduce our cost structure starting in the fourth quarter. The cost of the actions being considered could range from $15 million to $40 million."
Based on the current forecast, Cummins expects full year 2014 revenues to grow between 10 and 12%, up from its previous forecast of growth of between 8 and 11%, due to stronger demand in North America. EBIT is expected to be in the range of 13 to 13.5% of sales, excluding the impact of cost reduction activities within the Power Generation business that will commence in the fourth quarter.
Other recent highlights:
Cummins

was recognized with the 2014 Robert W. Campbell Award by the National Safety Council for excellence in health, safety and the environment
Standard and Poor's Rating Services upgraded

Cummins

corporate credit rating to A+

The company was named to Gartner's Supply Chain Top 25 for the third consecutive year, and

Cummins

6.7 liter Turbo Diesel was the first diesel engine in a medium-duty vehicle to be certified to meet Low-Emission Vehicle III (LEV III) Standards in the US
Third quarter 2014 detail (all comparisons to same period in 2013)
Engine Segment
Sales -- $2.8 billion, up 13%

Segment EBIT -- $330 million, or 11.7% of sales, compared to $272 million or 10.9% of sales

Increased demand in on-highway markets in North America and in commercial marine markets offset weakness in the Brazilian truck market
Components Segment
Sales -- $1.3 billion, up 20

%

Segment EBIT -- $172 million, or 13.4% of sales, compared to $132 million or 12.3% of sales

Higher demand in on-highway markets in North America, Europe and China more than offset weaker demand in Brazil
Power Generation Segment
Sales -- $754 million, up 6

%

Segment EBIT -- $60 million, or 8.0

%

of sales, compared to $45 million or 6.3

%

of sales

Higher revenues in China, Africa and Middle East offset weaker sales in Mexico and Eastern Europe
Distribution Segment
Sales -- $1.3 billion, up 37

%

overall and up 8

%

excluding acquisitions

Segment EBIT -- $131 million, or 10.1

%

of sales, compared to $86 million or 9.1

%

of sales

Higher revenues were primarily driven by acquisitions and stronger demand in North America, Asia and Africa

Current quarter included gains of $18 million, and amortization costs of $7 million related to acquisitions