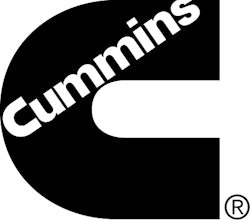 Cummins Inc. has named Tracy Embree President of the Components Group, effective January 1. Embree will become a member of the Cummins Leadership Team, reporting to Chief Operating Officer, Rich Freeland. Embree is currently President -- Cummins Turbo Technologies (CTT).
Embree is replacing Anant Talaulicar, who has been serving in a dual role -- President of the Components Group and leading the India Area Business Organization. Taulicar will continue be part of the Cummins Leadership Team helping to shape and guide future global decisions for the company. Effective January 1, 2015, he will serve solely as Chairman & Managing Director of the India Area Business Organization, focusing on the strategy and execution needed to maximize Cummins' investments in India.
"Anant took on the combined leadership role to advance Cummins' global strategy and delivered terrific results," says Freeland. "The timing is now right for him to focus on our operations and future opportunities in India and I want to thank him for his tireless dedication to both the Components Group and India Area Business Organization.
"It gives me great pleasure to name Tracy President of the Components Group," continues Freeland. "During Tracy's time in CTT, Turbo Technologies increased profitability by 40% and maintained its market leadership in the heavy-duty and midrange segments. She has a strong track record of success and I am confident that she has the right skills, experience and leadership to build on the success that Anant brought to the Components Group."
Prior to serving as President of CTT, Embree worked in the MidRange Engine Business where she was responsible for the on-highway line of business. She has also held marketing and sales positions in the Emission Solutions and Filtration businesses and was Executive Director of the Chrysler business. Embree spent two years in the Power Generation business as General Manager for Cummins' Energy Solutions Business based in Kent, U.K.
Embree graduated from the Massachusetts Institute of Technology with a bachelor's degree in chemical engineering and a minor in music and holds an MBA from Harvard Business School.