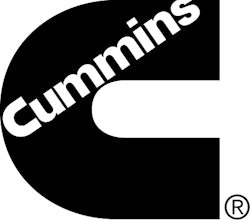 This week, Cummins Inc. was named to the Ethisphere Institute's list of the World's Most Ethical Companies for an eighth consecutive year.
The Ethisphere Institute recognizes companies that outperform their industry peers when it comes to ethical behavior. A record number of companies applied to make the 2015 list.
"We're pleased to receive this recognition from the Ethisphere Institute," says Mark Sifferlen, Vice President, Ethics and Compliance, Cummins Inc. "Cummins has a long history of operating in a transparent, ethical manner, with integrity and responsibility. These qualities are part of our culture and contribute to the success of our company."
"The World's Most Ethical Companies embrace the correlation between ethical business practice and improved company performance," says Ethisphere's Chief Executive Officer, Timothy Erblich. "These companies use ethics as a means to further define their industry leadership and understand that creating an ethical culture and earning the World's Most Ethical Companies recognition involves more than just an outward facing message or a handful of senior executives saying the right thing. Earning this recognition involves the collective action of a global workforce from the top down. We congratulate everyone at Cummins for this extraordinary achievement."
The rankings are based on criteria including ethics and compliance, corporate responsibility, culture of ethics, corporate governance and leadership, innovation and reputation. All companies must complete a lengthy survey that is then evaluated by Ethisphere.
The complete list of ethical companies can be viewed online.