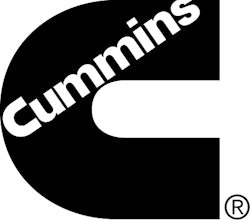 Cummins Inc. announces that Dr. John Wall, Vice President – Chief Technical Officer, will be retiring after nearly 30 years with the company. Wall has been at the center of many pivotal moments and initiatives in Cummins' history over the past quarter century.
Jennifer Rumsey, Vice President of Engineering for Cummins' Engine Business, will take Wall's place. She is the first woman to serve as the company's top technical leader.
"We are, of course, happy for John and excited about what the future might hold for someone with his energy and passion," says Chairman and CEO Tom Linebarger and Rich Freeland, the company's President and Chief Operating Officer, in a joint statement. "It's a bittersweet moment, however, because John has played such an important role, not just in our company, but in emissions science and policy around the world.
"We are fortunate to have someone with Jennifer's expertise to take his place," they add. "She has successfully worked across business units and regional boundaries and we have no doubt that Jennifer will continue John's legacy of innovation and superior results."
Under Wall's leadership, diesel engine emissions technology has advanced significantly at the company, evolving into a key competitive advantage for Cummins. Wall has been personally involved in developing the most critical emission control technologies and integrating them into the company's products.
He has also played a key role in the transformation of the company's technical function taking it from approximately 1,000 engineers primarily based in Columbus, IN (U.S.A.), to a global organization with the collective talents of more than 6,000 engineers located around the world, including technical centers in India, China and Brazil.
Known for his ability to easily explain complex technical concepts and ideas, Wall believes strongly in working with regulators to develop standards that are tough, clear and enforceable. He is also a leading voice for action on climate change.
Wall has received numerous honors over his career including induction into the prestigious National Academy of Engineering in 2010, the 2013 winner of the Soichiro Honda Medal for outstanding achievement from the American Society of Mechanical Engineers and just last week a 2014 Haagen-Smit Clean Air Award from the California Air Resources Board. That award is given annually to people who have made outstanding lifetime contributions in the fields of clean air, climate change, technology and related policies. Wall is also a Fellow in the Society of Automotive Engineers (SAE).
Wall joined Cummins in 1986 and became the company's Chief Technical Officer in 2000. His retirement is official October 31.
Rumsey joined Cummins in 2000 and on July 1, 2014, she succeeded Steve Charlton as the engineering leader of the Engine Business Unit, the largest business segment at the company. Over the course of her career with Cummins, Rumsey has worked in various roles across the Engine and Components businesses, including advanced technology development, new product development and current product engineering.
Rumsey's leadership has been instrumental in the development of Cummins' most advanced automotive and industrial engines, in the successful launch and support of the company's new engines in China and in developing the engine business strategy for Cummins' newest global technical center in India.
A native of Columbus, IN, Rumsey received a Bachelor of Science degree in Mechanical Engineering with highest honors from Purdue University in 1996 and a Master of Science degree in Mechanical Engineering with a National Science Foundation Fellowship from the Massachusetts Institute of Technology in 1998. She led controls engineering in a fuel cell start-up company in Cambridge, MA (U.S.A), before joining Cummins.
Rumsey is active in the Society of Automotive Engineers (SAE) and Society of Women Engineers, and has received a number of awards including the SAE International's Association of Equipment Manufacturers Outstanding Young Engineer Award. She was also named a "40 under 40" up-and-coming Purdue alumna by the Purdue Alumni Association's magazine.
"I am honored for the opportunity to continue John Wall's legacy of innovation leadership at Cummins," Rumsey says. "I look forward to building on his successes and taking Cummins' technical organization to the next level by focusing on customer-driven innovation, global integration and our brand promise of dependability."