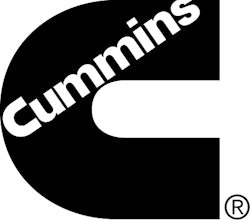 Cummins Inc. announces restructuring and cost reduction actions to respond to a slowdown in global markets and lowered its outlook for 2015. The company expects to reduce its professional workforce by up to 2,000 people, with the majority completed by the end of this year. These actions are expected to deliver annualized savings in the range of $160 million to $200 million and the company will record pre-tax costs of between $70 million and $90 million associated with the workforce reduction in the fourth quarter of 2015. Adjustments to manufacturing capacity are already being made on a facility-by-facility basis and the company will evaluate if more significant restructuring actions are required in the coming weeks and months.
"We are taking difficult but necessary actions to lower costs in the face of weak demand in many of our markets," says Tom Linebarger, Chairman and Chief Executive Officer, Cummins Inc. "Global off-highway and power generation markets have been weak for some time and are worsening. Industry orders in key end markets in Brazil and China are at multi-year lows and showing no signs of improvement in the near-term. Given the uncertainty in the global economy, we expect challenging conditions to persist for some time. We have a very experienced leadership team at Cummins that knows how to manage effectively through periods of weak demand and ensure that the company emerges stronger, with higher profitability and stronger leadership positions in our largest markets, as it has in prior cycles."
Third quarter revenue of $4.6 billion decreased 6% from the same quarter in 2014. Currency negatively impacted sales by 4% compared to last year, primarily due to a stronger U.S. dollar. Weaker demand in global off-highway and power generation markets was partially offset by distributor acquisitions in North America.
Revenues in North America increased four percent while international sales declined by 18 percent. Within international markets, lower revenues in Brazil, Europe and China were partially offset by growth in India.
Earnings before interest and taxes (EBIT) decreased in the third quarter to $577 million, or 12.5% of sales, down from $684 million or 14.0% of sales a year ago.
Net income attributable to Cummins was $380 million ($2.14 per diluted share) in the third quarter, compared to $423 million ($2.32 per diluted share) a year ago. The tax rate in the third quarter of 2015, including discrete items, was 30.1%.
Based on the current forecast, Cummins expects full year 2015 revenues to be flat to down 2%, compared to the company's prior guidance of growth between 2 and 4%. EBIT is expected to be in the range of 12.75 to 13.0% of sales, excluding costs associated with restructuring and other cost reduction actions, down from the company's previous guidance of 13.5 to 14.0%.
"We are disappointed with our results in the third quarter, but we are responding quickly to softening demand," says Rich Freeland, President and Chief Operating Officer. "Through a combination of workforce actions and targeted capacity reduction we will position the company for stronger financial performance when market conditions improve."
Other recent highlights:
Cummins announced that the company has been named to the 2015 Dow Jones North American Sustainability Index for a 10th consecutive year. The index, part of the global Dow Jones Sustainability Indices, identifies the leading companies for sustainability worldwide.
Readers of Consulting-Specifying Engineer (CSE) have voted Cummins Power Generation's latest QSK95 Series generator as a 2015 Product of the Year winner.
Cummins was named as a winner of the Golden Peacock Global Award for Excellence in Corporate Governance for the year 2015.
The company increased its quarterly cash dividend by 25% and has returned $1.1 billion to shareholders in the form of dividends and share repurchases throughout the year.
Third quarter 2015 detail (all comparisons to same period in 2014)
Engine Segment
Sales - $2.5 billion, down 10%.
Segment EBIT - $252 million, or 10.0% of sales, compared to $330 million or 11.7% of sales.
Weak demand in global off-highway and power generation markets and the Brazilian truck market were partially offset by stronger demand in global bus markets.
Distribution Segment
Sales - $1.6 billion, up 20%. Acquisitions added 27%.
Segment EBIT - $123 million, or 7.9% of sales, compared to $131 million or 10.1% of sales.
Higher revenues from acquisitions were partially offset by an 8% negative impact from foreign currency movements.
Components Segment
Sales - $1.2 billion, down 4%.
Segment EBIT - $156 million, or 12.6% of sales, compared to $172 million or 13.4% of sales.
Increased sales in on-highway markets in North America and China were more than offset by negative foreign currency movements of 4% and lower demand in Brazil.
Power Generation Segment
Sales - $659 million, down 13%
Segment EBIT - $42 million, or 6.4% of sales, compared to $60 million, or 8.0% of sales.
Revenue declined in North America by 11% and by 14% in international markets. Foreign currency negatively impacted revenue by 3%. Lower sales in Europe, China and Russia were partially offset by growth in Africa and the Middle East.