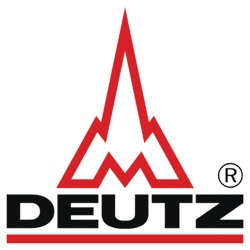 DEUTZ Corporation has launched a new business concept designed to provide dedicated application engineering and technical sales resources closer to smaller and mid-sized machinery manufacturers that utilize DEUTZ products. The new concept, DEUTZ Power Centers, will offer an extensive range of value-added products and services to better match customer needs and exceed expectations.
"Changing exhaust legislation has continued to make our products more complex," says Robert Mann, DEUTZ Corporation President and CEO. "As a result, we want to better assist our OEM partners that may be challenged by the transition from Tier 3 to Tier 4 emissions standards. Our new DEUTZ Power Centers will provide a level of technical excellence and support that fills that important niche."
DEUTZ Power Center Midwest is scheduled to officially open for business in North Kansas City, MO, by the middle of June 2016, with additional DEUTZ Service Centers being established in both the Chicago and St. Louis areas later on. The new Power Center concept varies somewhat from DEUTZ's current DEUTZ Service Center location in Rock Hill, SC.
"Our DEUTZ Service Center is exactly as its name suggests," Mann says. "It provides regularly scheduled maintenance and emergency service of DEUTZ engines at our shop location or at the customer's site via our traveling service technicians and service trucks. The Service Center also sells genuine DEUTZ parts and fluids to our customers, dealers and qualified OEM dealers with DEUTZ-powered equipment. Our Power Centers will do all of that and much, much more."
In addition to providing parts, service and maintenance, DEUTZ Power Centers will design, engineer and manufacture DEUTZ-branded power packages. Customers within a Power Center's designated sales area can also purchase new DEUTZ engines powered by diesel fuel or natural gas, as well as DEUTZ Xchange remanufactured engines.
"Manufacturers can also receive custom engineering services from their local Power Centers, giving them faster access to the best possible DEUTZ solutions for their engine specification and configuration needs," says Dave Combs, Vice President of Distribution for DEUTZ Corporation. "Our Power Centers will also allow us to provide OEMs with custom value-added production and assembly services. This means that we can ensure that any custom engine specs and configurations fully comply with an OEM's needs. Furthermore, we'll be able to ship engine inventory on a just-in-time basis to our OEMs, who can then install those engines directly upon receipt."
Additional DEUTZ Power Centers may be opened in other parts of the country if enough OEM customers and demand exist in those regions. In regions with fewer OEMs, DEUTZ may choose to instead establish additional Service Centers to provide the well-trained and rapid service response that DEUTZ emphasizes company-wide.
"Our DEUTZ Power Centers and Service Centers are all about helping our customers be as efficient and productive as possible," Mann says. "They're simply another example of our commitment to providing the best engine solutions and service available in the industry today."