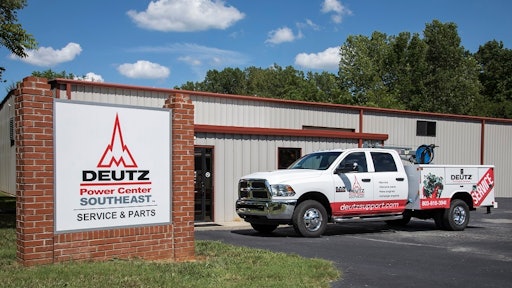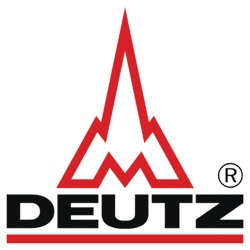 DEUTZ Carolinas is now officially DEUTZ Power Center Southeast. This rebranding, which started earlier this year, further demonstrates DEUTZ's commitment to the successful Power Center concept the company launched in 2016.
DEUTZ Power Centers provide dedicated application engineering and technical sales resources closer to smaller and mid-sized machinery manufacturers that utilize DEUTZ products. Unlike DEUTZ Service Centers, they also offer an extensive range of value-added products and services to better match customer needs and expectations. The Power Center concept actually got its start at this newest DEUTZ Power Center in Rock Hill, SC.
"When I started working at DEUTZ Carolinas in September 2013, the first thing I did was visit customers to understand their prior experiences with DEUTZ," says Brian Fox, General Manager of DEUTZ Power Center Southeast. "It quickly became crystal clear that customers in our region needed more attention, and that we needed to earn their trust. I had experience developing business plans that focused on service, expectations and employee behavior, and our staff at DEUTZ Carolinas began implementing such a plan. That's where the DEUTZ Power Center idea began to take shape."
DEUTZ Service Centers provide regularly scheduled maintenance and emergency service of DEUTZ engines, either at the Service Center location or at the customer's site via traveling service technicians. Service Centers also sell genuine DEUTZ parts and fluids. DEUTZ Power Centers do all those things, plus design, engineer and manufacture DEUTZ-branded products. Customers within a Power Center's designated sales area can also purchase new DEUTZ engines powered by diesel fuel or natural gas, as well as DEUTZ Xchange remanufactured engines.
Diesel exhaust legislation continues to change, which has made DEUTZ engines more complex. Thanks to the products and services provided by DEUTZ Power Centers, OEM partners who need additional assistance adhering to EPA guidelines can now get the technical support they need.
"Our Power Centers make it possible to provide OEMs with custom value-added production and assembly services," says Robert Mann, President of DEUTZ Corporation. "As a result, we can ensure that any custom engine specs and configurations fully comply with an OEM's needs. And, we can ship engine inventory on a just-in-time basis to OEMs in each Power Center region, who can then install those engines directly upon receipt.
"Our DEUTZ Power Centers and Service Centers are all about helping our customers be as efficient and productive as possible. They're simply another example of our commitment to providing the best engine solutions and service available in the industry today."