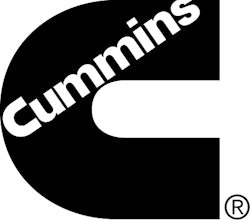 Cummins Inc. won the 2016 Award of Excellence in Energy Management from the Clean Energy Ministerial (CEM), a high-level global forum that promotes policies and programs to advance clean energy. CEM energy ministers will present this prestigious CEM award to Jennifer Rumsey, Vice President and Chief Technical Officer of Cummins Inc., at the annual CEM meeting in San Francisco, CA, on June 2. An independent panel of international experts selected only three organizations worldwide for this top honor in energy management.
Also at CEM, Cummins joined the Energy Management Campaign, which is an effort of CEM and the International Partnership for Energy Efficiency Cooperation to spur international collaboration with a goal of 50,001 global certifications by 2020. Cummins commits to achieve ISO 50001 certification at a total of 40 sites by 2020. These 40 sites represent 90% of Cummins' energy footprint.
"To meet the world's energy, environmental and economic challenges, we must improve how we manage energy on a global scale," says Rumsey. "Cummins is committed to energy efficiency in our facilities and throughout our supply chain as well as through our product innovations. We are honored to join the Energy Management Campaign because we believe structured energy management and aggressive goals are key to making progress in global energy efficiency."
This commitment comes as Cummins released its third energy goal in 10 years this spring. It pledges to achieve a 32% energy intensity reduction from company facilities by 2020 (using a baseline year of 2010) and increase the portion of electricity it uses derived from renewable sources.
The award is part of the CEM Energy Management Leadership Awards program and is managed by CEM's Energy Management Working Group (EMWG), which includes representatives from Australia, Canada, Chile, China, the European Commission, Finland, Germany, India, Indonesia, Japan, Korea, Mexico, Saudi Arabia, South Africa, Sweden, and the United States. To enter the awards program, Cummins developed and submitted a detailed case study describing its experiences and results using ISO 50001 at nine of its global sites. This award-winning case study is available on the CEM website as a resource for other organizations.
In its case study, Cummins Inc. describes key aspects of its ISO 50001-certified energy management system and identifies resulting benefits at a total of nine sites in India, the United Kingdom and the United States, including the following:
A 20.25% energy performance improvement over 2010 baseline
More than $3.5 annual energy cost savings and a 12-month payback period
39,740 metric tons of CO2 reduction annually
Participation in selective governmental programs that help to accelerate energy and cost savings
The ISO 50001 standard is a framework to help companies manage and continually improve their energy performance and realize cost and emissions reductions. Regardless of a company's starting point, size or sector, this framework helps achieve energy and cost savings year after year. ISO 50001 is a product of international collaboration, drawing on best practices from over 50 countries and demonstrating impressive savings among the 12,000 early adopters. The standard is proven to be business-friendly, globally relevant and transformational, as it embeds best practices into any organization and provides a global benchmark for climate and clean energy action.