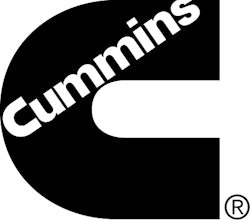 Cummins Inc. recently announced the formation of a new business unit - Cummins Power Systems - that combines resources and assets in both power generation and traditional high-horsepower markets, including mining. Cummins has been serving the mining market since 1926, and this new organizational structure will provide key advantages to mine operators.
Zach Gillen, Cummins Executive Director - Mining Business, says, "Our new Power Systems business includes some of the highest-value products and services offered by Cummins. We are integrating key market segments which share many common goals in terms of product requirements and sales and service support needs."
For the mining industry, the move links together segments which support the power requirements of a mine operator, including on-site power generation, powering mining operations in the pit and hauling ore to ports and beyond via locomotives and marine vessels. Working with one global partner helps improve efficiency, and Cummins global service network offers the ability to provide consistent, world-class support across all applications. "Over the past 90 years, we have developed deep relationships with global mining companies," Gillen says. "Despite the recent market downturn, our commitment to mining has never wavered, and this Pit to Port initiative enables us to deliver even more value at a time when miners need it most."