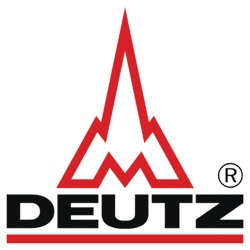 Final preparations are underway for DEUTZ Corporation's exhibit at the upcoming World of Concrete show. This year's event is scheduled for January 17-19, 2017 in Las Vegas, NV.  
"World of Concrete is always a great event for us, as it gives us the opportunity to present our engines to literally thousands of commercial concrete and masonry construction professionals from across the globe," says Steve Corley, Chief Sales Officer for DEUTZ Corporation. "Furthermore, attending World of Concrete allows us to spend some additional time with our valuable OEM partners." 
DEUTZ Corporation plans to spotlight many units from its tried-and-tested TCD product range at World of Concrete. The company will also display one of its factory-designed-and-assembled Power Pack configurations with the TCD 3.6 L4 engine. This configuration illustrates DEUTZ's creative, customized solutions, which are fully ready to run when customers receive them. 
 "We enjoy participating at World of Concrete each year because it gives us a chance to chat with our customers and determine how well our engines are performing," says Robert Mann, DEUTZ Corporation President and CEO adds. "It's also a prime opportunity to find out how well our service network is supporting our engines in the field."  
Learn more about DEUTZ engines and the product support that backs them by visiting with company representatives at World of Concrete Booth N2637.