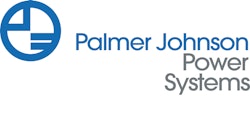 Palmer Johnson Power Systems announces it will add an industrial diesel engine parts and servicing arm to the company. These offerings are designed to better serve Palmer Johnson's industrial off-highway market as well as its large fleet customers.
"We're constantly focused on ways to improve our business and provide top-notch service for our customers and partners," says Craig Parson, President, Palmer Johnson Power Systems. "Integrating industrial diesel engine parts and servicing is just another step towards that goal."
This roll out comes on the heels of Palmer Johnson joining forces with Polk Diesel, which went into effect on June 5, 2017. A leader in the space, Polk Diesel brings decades of knowledge and expertise to Palmer Johnson. Already, key members of the Polk Diesel team have been integrated into the Palmer Johnson Service Department, helping the company expand and accelerate its diesel engine repair services and capabilities.
With this partnership now in effect, Palmer Johnson has become the authorized diesel engine service dealer for a number of premier brands including Deutz, Hatz, Isuzu. John Deere, Kubota, Mitsubishi and Scania. The Palmer Johnson/Polk Diesel team will continue to service its respective customer bases, with a commitment to high quality service and support.
"This is a big move and one that lays the groundwork for a national expansion," says Brad Lyons, Vice President Sales & Marketing. "Our team has big plans to expand these service offerings to our customers from coast to coast in the very near future, and this is a critical piece of the puzzle."