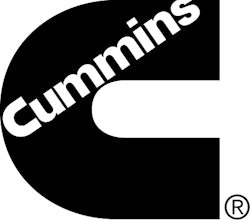 Cummins Inc. has reported results for the second quarter of 2018.
Second quarter revenues of $6.1 billion increased 21% from the same quarter in 2017 and reached a new quarterly record. The company delivered growth in most major markets as demand for trucks, construction, mining and power generation equipment all improved. Currency favorably impacted revenues by 1%.
Sales in North America improved by 22% while international revenues increased by 18% led by growth in China, Europe and Latin America.
"As a result of strong customer demand for our products, solid execution from our global manufacturing and supply chain teams and continued focus on cost reduction, the company delivered record quarterly sales and earnings per share in the second quarter," says Chairman and CEO Tom Linebarger. "We are on track to deliver record full-year sales, earnings and cash flow. The company now plans to return 75% of Operating Cash Flow to shareholders in the form of dividends and share repurchases in 2018, up from our previous plan to return 50%."
During the second quarter, the company finalized its plans for a previously disclosed product campaign and recorded a pre-tax charge of $181 million for the expected costs of the campaign. This campaign will address the performance of an aftertreatment component in certain on-highway products produced between 2010 and 2015 in North America. The company has reached agreement with the appropriate regulatory agencies regarding its planned actions to execute the campaign and has provided in full for the estimated costs.
Earnings before interest, taxes, depreciation and amortization (EBITDA) in the second quarter were $897 million, or 14.6% of sales, up from $764 million or 15.0% of sales a year ago.
Net income attributable to Cummins in the second quarter was $545 million ($3.32 per diluted share), compared to net income of $424 million ($2.53 per diluted share) in the second quarter of 2017.
Based on the current forecast, Cummins expects full year 2018 revenues to be up 15-17%, compared to prior guidance of up 10-14%. EBITDA is projected to be in the range of 14.8 -15.2% of sales, down from 15.4-15.8% of sales and reflects approximately $100 million of expense associated with trade tariffs and increased commodity costs in the second half of the year.
Recent Highlights:
Second quarter 2018 detail (all comparisons to same period in 2017)
Engine Segment
Sales - $2.7 billion, up 17%.
Segment EBITDA - $362 million, or 13.4% of sales, compared to $323 million or 14.0% of sales
Segment EBITDA reflects a charge of $91 million related to the expected costs of a previously disclosed product campaign
Revenues increased by 12% in North America and 32% in international markets.
Distribution Segment
Sales - $2.0 billion, up 16%
Segment EBITDA - $145 million, or 7.3% of sales, compared to $127 million or 7.4% of sales
Revenues in North America increased by 22% and international sales grew by 8%
Components Segment
Sales - $1.9 billion, up 30%
Segment EBITDA - $237 million, or 12.6% of sales, compared to $228 million or 15.7% of sales
Segment EBITDA reflects a charge of $90 million related to the expected costs of a previously disclosed campaign to address the performance of an aftertreatment component
The Eaton Cummins Automated Transmission joint venture recorded sales of $141 million and an EBITDA loss of $4 million in the second quarter
Revenues in North America increased by 36%, and international sales grew by 22%
Power Systems Segment
Sales - $1.2 billion, up 23%
Segment EBITDA - $186 million, or 14.9% of sales, compared to $90 million, or 8.8% of sales
Revenues in North America increased by 30% and international sales grew 18%
Increased demand in power generation, mining and oil and gas markets drove the growth in sales
Electrified Power Segment
Sales - $1 million
Segment EBITDA loss - $21 million
Companies in this article