Agility Fuel Solutions, a leading global provider of clean fuel solutions for medium- and heavy-duty commercial vehicles, announce that its 488LPITM 8.0L V-8 propane engine has received EPA approval for sale through December 31, 2019.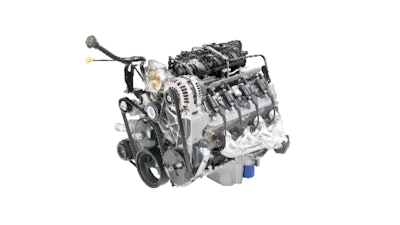 The 488LPI engine uses Agility's patented liquid propane injection (LPI) technology and is assembled in Agility's Salisbury, NC, plant on a base General Motors V-8 engine long block, with proprietary Agility dress parts, propane injection system and controls. The 488LPI engine is used in school bus, propane bobtail and medium-duty truck applications.
A version of the 488LPI engine is available on the Thomas Built Buses Saf-T-Liner C2 Propane school bus.
"We are pleased with the performance of the 488LPI engine since we brought it to market in 2018," says Brad Garner, Agility's President – Powertrain Systems. He adds, "We expect demand for this engine to continue to grow as more fleets benefit from the significant purchase incentives available for propane powered vehicles and enjoy the lower total cost of ownership over the life of the vehicle."
Companies in this article