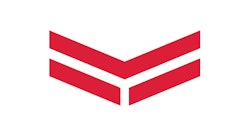 Yanmar has announced plans to establish a manufacturing plant in Chennai, India to produce industrial diesel engines. Yanmar Engine Manufacturing India Pvt. Ltd. will operate the plant from its expected commencement in 2020.

Located at the ORIGINS industrial park in north Chennai, the plant will manufacture industrial diesel engines with annual production capacity of 80,000 units.
"With today's announcement of this, our first manufacturing facility in India, Yanmar has taken its investment in the country to the next level and demonstrated our long-term commitment to the sub-continent," says Yanmar Engine Manufacturing India Project Head, Hajime Hirai. "We expect that this plant will fuel Yanmar's future growth and directly contribute up to 400 quality jobs to the community."
The choice of site reflects the high skill levels of the Chennai workforce, a developed component supply chain and robust infrastructure including port and rail facilities.
"This new facility will manufacture high quality engines utilizing the latest Japanese production technologies," says Yanmar Engine Manufacturing Director, Varun Khanna. "These quality engines will allow us meet the growing demand of Indian and overseas markets.
Companies in this article