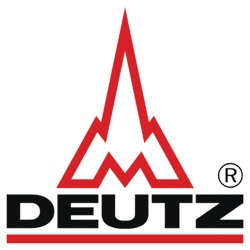 DEUTZ Corporation announces that DECA Motores Y Repuestos S.R.L. of Buenos Aires is now an authorized DEUTZ distributor in Argentina. DECA Motorers Y Repuestos S.R.L. will work closely with the expansive DEUTZ dealer network, providing access to the latest German technology and fully supporting both locally produced and imported DEUTZ engines from Germany.  
"DEUTZ has been a presence in Argentina for more than 130 years," says Bob Mann, President and CEO of DEUTZ Corporation. "With the addition of DECA Motores Y Repuestos S.R.L. as a new distributor, our commitment to DEUTZ customers throughout Argentina is stronger than ever before. Their team will help us ensure Argentinian customers get the DEUTZ genuine parts, engines and service support they need."
DECA Motores Y Repuestos S.R.L. has taken over the facilities of the former joint venture company DEUTZ AGCO Motores SA (DAMSA), and will represent both imported and locally produced DEUTZ engines. In addition, DECA has a license to to locally source and build DEUTZ air cooled 913 engines. The company is investing heavily to ensure continued availability of DEUTZ Genuine Parts, helping customers avoid downtime and enhance their productivity. Meanwhile, a newly established team of DEUTZ personnel, headquartered in Buenos Aires, is solely focused on sales, aftersales support, technical service and training throughout Argentina, Perú and Chile.
"Our authorized dealer network in Argentina will continue to provide DEUTZ engine parts to our customers there, and their highly trained service personnel are ready to ensure their engines stay up and running," says Mann. "The Argentinian market is important to DEUTZ, and we want to continue earning the trust and business of our customers in that country. We know their productivity is on the line, and together with DECA Motores Y Repuestos S.R.L. and our dealers, we're ready to provide the products, parts and service they need."