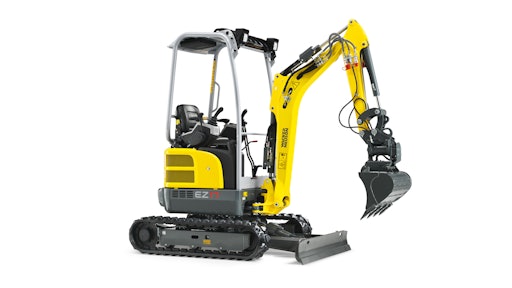 Zero Tail Excavator
With its compact and sturdy construction, innovative hydraulics and excellent maneuvrability, the EZ17 zero tail excavator can be utilized flexibly even in tight spaces. A large-capacity diesel engine and an efficient cooling system ensure working under full load in an ambient temperature of up to 45 degrees centigrade. For maintenance the boot lid and driver's seat can be simply folded away and the side panel easily removed.
Statement by the jury
"This excavator displays a compact and functional design with ergonomic solutions for uncomplicated maintenance."
In-house design
Stefan Oberrauner, Austria