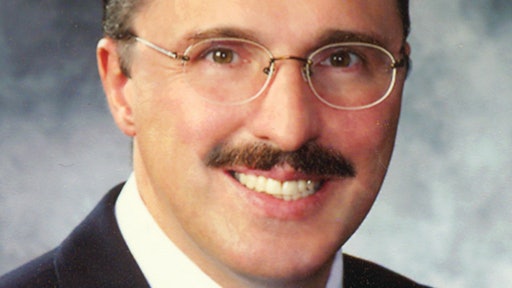 2012 is set to be a positive year, with a very slow growth rate. The key message we have heard over and over has been "Accept the new normal" because the economy is not coming back to where it was in 2007. This year saw many OEMs and component suppliers heading to emerging markets to establish manufacturing and distribution facilities closer to their foreign customer base, and there were countless acquisitions, including the most notable one between Bucyrus and Caterpillar.
Allen Schaeffer
Executive Director
Diesel Technology Forum (DTF)
How is the diesel engine and diesel-powered equipment markets trending?
Overall reflective of economic conditions—fewer new technology/vehicle acquisitions; slowing on replacements—extending lives, tighter access to credit and uncertain business environment. On-road HD trucks showing good improvements, up to 15,000 sales August, a level not seen for over two years. Higher sales now due to uptick in freight traffic as well as pent up demand resulting from delays in new technology acquisition anxiety over new engine/emissions controls. Ag and mining seem to be going strong whereas construction still very slow owing to housing market conditions and lack of federal action in infrastructure spending.
Has the investigation in electric hybrids and other power sources hindered progress with diesel technology in anyway?
Absolutely not, we'd see them as synergistic and sustaining activities. Hybridization of diesel technology is a logical progression toward optimizing the vehicle or machine with the job at hand, and delivering lower energy consumption and GHG emissions.
But are diesel electric's marketable on a large scale? Probably—but on a job and machine dependent way– big loaders that are big fuel consumers with lots of cycles are a prime opportunity – as are track type tractors. The same logic as today you see hybrid MDTs in pick up and delivery and refuse hauling kinds of operations – but not in long haul trucks. One has a hybrid-favored cycle and the other does not. I would add that the policymaker response to the idea of a hybrid bulldozer (referencing the Cat D7E) has a lot of WOW factor response.
As for other power sources (Natural gas, propane, etc. ) – there are some really big scale policy discussions and investments going on that could propel these (especially CNG) more into the mainstream for some still niche applications, but the jury is still out. With government funding in general being under scrutiny, these fuels will have to do more to make it on their own. Natural gas engines are successful and more choices out there than ever before, the emissions advantage over diesel has disappeared and now the primary allure is lower fuel prices. You don't have the power density of CNG you have with diesel so there are some fundamental limitations there. But I have no problems seeing clean diesel technology compete with these fuels—the diversification of energy sources is happening. And we can see how a diesel running on higher blends of biofuels starts to look more interesting compared to natural gas, with far lower infrastructure investments.
How far has diesel technology come in the past couple of years?
If you were just waking up from a 50 year or even a 10 year nap—you would not recognize the diesel technology of today. You'd see no smoke, hear much less noise, and wonder what happened. We've been through a decade plus of milestones on the HDOH and the off-road world right now—everyone in industry has been running flat out in R&D and engineering to meet these incredibly low standards and still have a diesel that meets the needs of the customer.
What unique technologies have been created to continue the efficiency progression of diesel engines and equipment?
You'd have to put SCR at the top of this category. Finally, solutions to cut emissions deliver some efficiency gains for the customer! It's about time—the customer would say. Though SCR is not a new technology per se, to go from five years ago -- a condition of no infrastructure for DEF, no standards or market, uncertainty about EPA approval… to where we are today is quite remarkable for all parties involved—OEMs, chemical industry, oil industry etc. There have been no real serious hiccups in this system – very encouraging for the customer and all parties involved.
What positive (or negative) impact has the diesel industry had on the U.S. and global economies?
We have a new study coming out on the US Economic impacts on Wed Sept 28 which I am going to attach to this email – and please do not distribute or share beyond your personal use until Wednesday Sept 29 – will have press release etc coming your way also that day…. See attached)
charts and tables are available for your use as well.
Insight into the future of the diesel industry.
Strong, poised for expansion, more efficiency gains coming—still unmatched in the combination of power and performance.
Have government regulations become industry hindrances, such as the Tier emissions regs, or technological opportunities?
Probably a little of both, truth be told. On the one hand making products more efficient and lower emissions has broad benefits for everyone, the environment, the jobsite etc -- but it has not come without added cost, and not everyone sees those sometimes indirect benefits the same way.
For manufacturers, have we raised the bar so high now that the higher costs of new cleaner technology have scared away some customers and left more older higher emitting equipment out there longer? Now as we move forward to a focus on GHGs and energy efficiency – some benefits will be coming back to customers in fuel savings and productivity – but still at a higher cost. It has also added challenges on a global scale – with differing emissions requirements popping up across the globe, how do you manage that and stay competitive—when a base US product is very clean and using very clean fuels – yet in other customer locations – there is poor access to cleaner fuel or no desire to invest in low emissions.
What current issues is the diesel industry facing (both for engine manufacturers and diesel-powered equipment manufactures)?
Continued pressure on legacy products will be something to watch. After 5 years of federal support for diesel retrofit programs, the Obama Administration proposed to terminate the program in this year's budget, an astounding development for the broad group of over 400 environmental groups, industry, health organization supporters. While the outcome is still uncertain and Congress is moving to restore the program, there is a growing concern that states will pursue mandatory controls on existing diesel engines and equipment. Even after the NY Legislature killed a mandate for retrofitting diesel engines earlier this year, New York is launching a million dollar research effort to develop an inventory of all the diesel equipment in NY. States looking to reduce PM and NOx emissions are looking more at diesel retrofit, and black carbon and GHG reductions are also playing as drivers of this interest .
An equally if not more important issue is making sure diesel technology remains a player and a valued technology amidst new technologies benefitting from multi-million dollar advertising campaigns (natural gas). While diesel engines are not going away, the need for continued education and promotion about the role of the technology in the future is greater than ever before.
Brian Rauch
VP of Engineering, Construction & Forestry Division
John Deere
What are some future customer needs and technology trends in the construction equipment industries?
The construction market has been around a long time, but there are some recent trends that are clearly influencing our customers' needs and therefore our products. These trends include more competitive business environment, increased work in urban environments (as opposed to green field projects), a shortage of available operators and technicians and diesel engine emissions and environmental regulations.
These trends drive changes to our products like using GPS for blade control on a dozer (fewer qualified operators and more competitive work environment), rubber-tracked high speed dozer or reduced tail swing excavators (more urban work environments) and telematics solutions (more competitive work environment – data to manage the business).
Clearly we are focused on more efficient, more productive products that provide data to our customers to optimize their business.
How is the aging skilled workforce placing pressure on the construction equipment industry? What is being done to be prepared for this decreasing workforce?
The changes to the workforce is driving more ergonomic operator interfaces to enhance their skills and reduce the effort. There is also clearly a trend to improve the operator environment to encourage operator retention. Improvements to productivity also allow more work to be completed by fewer products.
"Make the new operator better. Don't make a great operator good."
With technology to enhance operator skill we are looking to make the new operator good, quickly. However, we don't want to take control of the machine away from the experienced operators – we don't want to make the great operators good. This is the challenge of operator skill enhancement features we are building in to our products.
How do the large growing markets without strong infrastructure affect the construction industry?
Outside of developed markets like the U.S./Canada, Western Europe and Japan we are seeing large demand for our products to develop or improve the existing infrastructure. These markets tend to be less regulated and desire less sophisticated products, but they do value low acquisition and operating costs. They also tend to have high usage of the product compared to other markets.
We clearly see that many of these markets require products designed for their applications and not reduced versions of the more mature markets product lines. These markets are attractive because of their rate of growth and designing for these locations makes us better because we learn how to reduce the costs of all of our products and improve their efficiency.
In 2006 half of the world population lived in urban environments. This trend is expected to continue with 60% of the world living in urban environments sometime in the 2020's. This trend drives our products to be more versatile, work in tighter environments and be more location friendly (noise, roading, etc.).
Is GHG emissions the next step in the emissions requirements? If so, how will the construction industry address this?
The industry is waiting on the EPA and Europe to define the next generation of diesel engine requirements after Final Tier 4. We are expecting/speculating that it will be related to GHG emissions.
During your presentation at the NFPA's IEOC, you said that this was a new era of fuel economy sensitivity. What did you mean by that, and why do you think that is so?
Our customer are more sensitive to operating costs because of the increasing competitiveness of their businesses. They are also expecting diesel fuel prices to continue to increase, making fuel an increasingly significant part of their expenses. Next, if GHG are the next generation of diesel engine emissions this will put further pressure on fuel economy.
As technology continues to develop and people are gaining access to more and more information, how is this affecting their decisions to buy and a manufacturers decisions to build?
Customers are savvy, but risk adverse. We see customers buy or rent a new technology to gain experience and they are clearly looking for a quick payback to justify the expense.
Christopher Coxon
Vice President
GS Engineering Inc.
What is your primary industry of focus for 2012, and why?
Overall moving into 2012, GS Engineering's primary focus will be transitioning the organization from supporting our core military programs to application of progressive skill sets and technologies developed under these efforts to emerging commercial markets. With the similarities between off-highway design programs and our wheeled and tracked vehicle markets, we are able to add significant value to commercially focused organizations that have been forced to lean down their internal engineering teams.
We primarily are focusing on wheeled vehicle markets (mining, earth moving, material handling and aerial platform) because of our established in-house expertise in these particular areas, combined with our extensive knowledge base and reputation in defense industry markets. By leveraging our employee's skill sets concurrently with developing technologies and processes from our support of military programs, we are able to provide value added engineering and testing services across a diversified customer base.
Which would you consider to be your strongest market?
Since the foundation of our business is mechanical design supported by finite element analysis (FEA), our strongest markets are those that have been forced to undergo significant internal workforce reductions in these areas. GS Engineering also has significant experience in weight savings initiatives and lightweight technologies that we have developed in recent years. The unique design and analysis skill sets we offer, as well as proficiency in a variety of fabrication, manufacturing, and assembly technologies, contribute to efficient use of materials in a strong, yet lightweight, fashion. With this specialized experience, significant cost reductions can be achieved not only in raw material utilization, but incorporating DFM (design for manufacturing) into the initial conceptual design.
Our targeted growth industries must react to changing market needs by supporting and investing in new product development. By utilizing an outsourced labor business model, a manufacturing company can delay significant long-term investment into their internal labor force, as well as related infrastructure (technology costs) until confidence fully returns to their particular market. By interjecting a legacy employee from the manufacturer who has the required tribal knowledge of key design parameters, our team effectively becomes a force multiplier to support the internal engineering team of that particular organization. When fully utilized, the cost savings realized by outsourcing engineering services is significant, in that the manufacturer is able to manage their direct costs effectively at an individual program level while delaying long-term investments until the cash flow from new product is fully realized.
Where have you expanded internationally? Future plans? Which emerging markets are you keeping your eye on for future growth potential?
GS Engineering has seen international demands for off-highway products driving our customer's actions, through the need to modify current products for a specialty requirement, or just the overall demand in the particular geographic area / industry. Particularly, South American and Asian market rebounds have driven product demand, requiring additional engineering resources. We also have seen a trend by manufacturers to differentiate their product during final negotiations, and sales staff have had to provide additional options or features found on competitive products to secure a sale. The integration of these additional features is often not considered in the advertised delivery time, therefore requiring engineering teams to fulfill the final specification of the particular product in the historical lead-time. Often, current product lines do not have the electrical or mechanical infrastructure to support the additional features, again requiring engineering time to maintain the brand reputation by mitigating risks of a last minute design change.
How do you see your company, supplementary engineering teams and your role in equipment development changing in the next 5-10 years?
GS Engineering, having supported the military market over the past 10 years, has garnered significant design optimization experience with a variety of structures. Through this real world experience, we are able to insert similar technology into our commercial client programs. In the coming 5 to 10 years, the role of interactive analytical design focused on optimization will become the norm for product development efforts. We currently support these activities, but only for our customers who are able to fully utilize all of the technology insertion in an efficient manner. The second technology area we see a significant shift in is 2D drawings migrating towards a fully parametric model that also contains the required manufacturing data. This enables end-product designs that can be directly manufactured from 3D CAD data.
Our current design efforts focus on the utilization of Altair OptiStruct software and our in-house expertise. At the initial onset of a conceptual design, we are able to optimize the stiffness of a structure given an allowable space claim. Our engineers then generate 3D solid model CAD data based upon this optimized shape and create a validation model to verify the optimization results. With this CAD model we then analyze the structure utilizing linear, and when required, nonlinear load cases. Once these analyses are performed, we tune the design via free-shape optimization algorithms, which modify local nodal positions to achieve a balanced stress profile. With this particular technique, we are able to gain significant fatigue life. Once the overall structural design is at a reasonable maturity level, we then focus additional resources on predicting fatigue life utilizing the strain-life method. In the future, we foresee more advanced approaches to fatigue-life prediction, including fracture mechanics and critical-plane theories for multi-axial fatigue, becoming more commonplace. We are looking to focus resources in these areas to develop design tools to support our customer's needs.
The stages of these tools are illustrated below through the life cycle of the design.
***IMAGES IN ORDER HERE****
In what ways have the Tier emissions regulations affected your company and its products?
Tier emission regulations have increased interest in GS Engineering's capabilities and services, as manufacturers are reaching out for additional support of their engineering teams to address the internal need for expanded engineering bandwidth. As complications arise from integration of enhanced emissions systems and components into legacy vehicles, their impact on stability (CG height), thermal module performance requirements, as well as recirculation related to exhaust system modifications, OEM's have required additional engineering resources in order to overcome these challenges. We face similar challenges as our customers attempt to package these systems into legacy vehicles which have already seen several repower efforts, reducing the available packaging space, and impacting the overall vehicle center of gravity, which affects stability performance.
Have you had any dramatic changes in design or technology demands from the customer? What do you think has spurred these requests?
Our customers traditionally involve us in consideration of design and technology challenges, as we serve and function as a collaborative partner in their product development teams. We see an emerging trend to do more with less at a faster pace so that any tangible investments made result in increased sales revenue in a shorter period of time. Overall we have seen a significant decrease in the amount of time available to develop a product, and a lack of funding to perform significant risk reduction testing. This philosophy places increased importance on accurate and validated simulations, as well as incorporation of lean design processes through the product life cycle.
Economic areas of interest for GS Engineering?
As highlighted in the press release in OEM Off-Highway (Search ID 10361771 at www.oemoffhighway.com to read the full release), only 13% of manufacturers are confident in the U.S. Economy. Also shown in the same article is the potentially forecasted continued downsizing of the organizations to scale their size to the forecasted workload. Through the utilization of outsourced labor, organizations can scale their available resources in the short term to accomplish their particular engineering efforts, without fully committing the true realized cost of adding additional engineers (and all of the associated costs with hiring, IT infrastructure as well as facility impacts). By leveraging a skilled engineering service company as a force multiplier into resource planning, organizations are able to scale down while maintaining the needed tribal knowledge. The engineering service company is relied upon to assist and facilitate maintaining this knowledge in the event additional downsizing is required. When an organization is teamed with an engineering service company such as GS Engineering, they gain a partner who has a vested interest in their success. This allows for a productive and efficient product development program with many hidden value-added inputs throughout the life cycle of the product.
Darrin Drollinger
Executive Director
American Society of Agricultural and Biological Engineers (ASABE)
I know you mentioned before that one of ASABE's goals was to push regulatory standardization. What is the plan, benefit and progress of that initiative?
It should first be mentioned that ASABE only publishes voluntary consensus standards. We provide a neutral venue for standards development that is open to all impacted parties. With that said, ASABE Standards are referenced in legislation and building codes whereby they become a legal requirement. The technical committees know that standards based on sound science often become the basis for better legislation. We do not promote the creation of legislation per se, but feel strongly that if society determines a regulation is needed it is best to develop it from the best voluntary consensus standards available.
A few examples that may be of interest include:
ASABE Standards for the slow moving vehicle symbol (SMV) and/or overall lighting and marking of agricultural equipment on highways are often referenced in state and provincial motor vehicle codes.
The Association of Equipment Manufacturers is pursuing a national requirement to require adherence to the ASABE standard for lighting and marking of agricultural equipment on highways. This would be a national requirement for new equipment and would eliminate the current confusion with bordering states having different rules.
The ASABE standard for the SMV is also cited in the Federal Code of Regulations.
What other goals does ASABE have to benefit its members and equipment manufacturers?
ASABE has three main areas of focus as outlined by our 2011-2012 elected president Sonia Maassel Jacobsen (ASABE's first female president). These areas are Expertise, Image and Outreach.
Expertise:

ASABE has talented members with a wide range of knowledge and skills – experts in biofuels, ecological engineering, food engineering and agricultural equipment design, to mention a few. We plan to focus on this strength, expand it, and make it more visible.

Image:

ASABE is a relatively small professional society, so to increase our visibility we must show the world through words and actions that we are very good at what we do. Agricultural and Biological Engineers can solve the challenges the world faces.

Outreach:

An example of outreach is reaching out to help smaller manufacturers. We do this with the Farm Equipment Manufacturers Association (FEMA) by participating in their meetings and Councils and strong liaison by updating them on new standards. FEMA members have also identified opportunities for new and updated standards.
How is the agriculture industry faring in today's climate, and where do you see it going?
Overall the industry is doing quite well. High commodity prices are boosting many sectors. The downside is that there are areas experiencing severe drought and other weather calamities and overall input costs have increased dramatically. The economics are always challenging and perhaps becoming even more so. However, on balance, it remains a very good time to be in agriculture.
What key technologies and developments will be key in agriculture's continued strength and progress?
The list has to start with the focus on increased productivity. This would include a wide range of products that focus on product placement and increased field coverage. Work on global positioning systems and other tools continue to aid the growers and is leading towards the potential for autonomous activities.
It is also worth mentioning that the trend towards higher energy prices will continue to push research and innovation. This work will lead to crops that differ from those currently grown and harvested. Mechanization and innovation will be needed as any new crop becomes market viable. This will ultimately open new doors of opportunity for equipment manufacturers as greater and greater quantities of material is harvested and transported.
What do you consider to be the top 3 or so most influential developments or product releases in the past year and why?
For a number of years, ASABE has recognized the top agricultural equipment innovations with our AE 50 awards (see www.asabe.org to find out more about the awards). All of these technologies are noteworthy, but we awarded a special group called the Judges' Choice to recognize the best of the best.
The Judges Choice winners in 2011 were:
Oxbo International 6420 SHD Olive Harvester
Auto-Farm ParaDyme GPS Precision Farming System
Anderson Group Biobaler WB55 Woody Biomass Harvester
Brielmaier Q1 Motor Mower
John Deere Tractor Baler Automation.
How are biofuels positively or negatively affecting the agricultural industry? What potential threats and benefits do biofuels hold for agricultural engineers and equipment manufacturers?
There is huge upside for both the grower and the manufacturer of equipment. Additional acres will be needed to meet the growing demand. New crops, as well as improved varieties of existing crops, will expand acreage under cultivation. There will be opportunities to bring marginal land into production in areas with less water. There may also be opportunities for material preprocessing on the farm. Some energy crops will be less dense than desired for optimal shipping, so basic densification would lead to increased value of the crop.
The production of grain-based ethanol has received extensive negative press. Much of the media implies that the grain is "burned" or consumed during the creation of fuel. This, however, is not the case. The grain is processed into multiple end products. The two predominate products are ethanol and dried distillers grains with solubles (DDGS). The latter being a great and widely used animal feed. DDGS are even exported to other countries. A roughly 55 pound bushel of corn produces about 3 gallons of ethanol and 20 pounds of DDGS. A useful end product when you consider that the lion's share of the U.S. corn crop is used for animal feed. Important points to keep in mind during food vs. fuel debates.
It is also worth noting that the majority of focus on U.S. energy consumption is on transportation fuel. However, the U.S. "energy pie" has a large portion that represents energy from direct combustion. Solid biofuels such as wood chips, pellets from a wide variety of sources and other renewable materials can meet this demand. These materials are being traded on a commodity basis worldwide and continued growth is expected. In any case, equipment will be needed to grow, harvest and handle the expansive amounts of material to meet a growing demand.
How much of a role does ASABE play in standards and regulations for things such as fuel management, safety, and productivity and data management?
As mentioned earlier, ASABE publishes voluntary consensus standards in a wide range of areas. A few comments related to these topics are as follows:
ASABE worked with the USDA to develop an on-farm energy audit standard. This standard is widely used by practitioners, many of which are ASABE members.
ASABE publishes machinery management standards that are widely used to estimate the optimum field practices from a cost perspective.
Safety is a common theme throughout the majority of ASABE standards. We have an entire Division focused on Ergonomics, Safety and Health. While many of our members in this area are well versed in the full spectrum of safety topics, the most common discussion topic is equipment and machine safety.
Increased productivity means many things to many people. In ASABE, some of the key focus areas are higher speed equipment design issues, product placement, precision, higher horsepower, and cab environment. All of these have various tangents that ultimately tie in with increase productivity.
What are some current ASABE standards projects in the works and on the horizon?
A good example to lead with is a project on safety for anhydrous ammonia application equipment. Combined with advances in application technology, such as multiple tanks and eliminating overlap, and there is an expressed need for a design standard that is being actively pursued.
It is also worth mentioning that ASABE is very active in the development of international standards. In ISO standards development, the American National Standards Institute (ANSI) has accredited ASABE to coordinate several key committees that develop the U.S. position. While there are dozens of ongoing projects, it is worth mentioning a few examples here. The first is that discussions have started on higher voltage systems for tractors. These systems are being added to some tractors today, and there is a need for design guidance as this technology evolves. There are also active projects for large rotary mower safety and bale wrapper safety.
What role has ASABE played in the precision GPS signal interference issue with LightSquared?
ASABE has worked with a number of organizations who have raised significant concerns about GPS interference with the LightSquared 4G wireless broadband system. Our most recent action was a joint letter with the American Society of Agronomy to the Federal Communications Commission strongly asking them to not to grant a modification of authority for LightSquared (see: http://www.asabe.org/media/48170/asabeandasacomment.pdf).
Dave Duvall
General Manager
and
Lon Jennings
Director Sales, Marketing & Product Development
Comatrol, a Sauer-Danfoss (US) Company
What is your primary industry of focus for 2012, and why?
Duvall: Comatrol is driven to provide innovative hydraulic control solutions to off-highway, stationary and mobile application OEMs. As a result, we are involved with food and energy production, road building and construction, mining and golf course maintenance.
Jennings: We are heavily focused on agricultural machinery in the established markets. Tier IV is driving OEMs to redesign nearly all of the machinery within their fleets. This is a real opportunity for Comatrol and our distributor partners to assist with efficiency and control improvements that will have immediate value in the consumer markets. Because Tier IV engines will not have the same net power available to the application, Comatrol solutions can mitigate the net power losses with proportional fan drives or other innovative hydraulic circuits. Within the emerging market, Comatrol's focus will be on aerial lifts as the construction practices in those markets change toward safer and more efficient methods. Comatrol is a key supplier in these established markets. As a result, Comatrol is well-prepared to bring the experience of the existing markets, through strong relationships, in order to meet the demands and unique variations of the emerging markets. Comatrol is also investing in applications for the windmill and mining industries, as we see these industries as an avenue to reach more customers and expand our market share.
Which would you consider to be your strongest market?
Duvall: The off highway mobile hydraulic market continues to be a core component of the company's strength from both a supply and consumption perspective. Comatrol is focused on supporting and continuing to grow in these key markets within Europe and the Americas.
Have you diversified into any new markets?
Duvall: Comatrol has made substantial investments in our China business, growing our applications expertise, sales support and state of the art manufacturing operations. In addition to our operations in Shanghai, China, this effort is in conjunction with investments that our parent company, Sauer-Danfoss, is making in the same region. Through foundational relationship building, Comatrol is focused on meeting the control system needs of the Distribution Partners and OEMs in China. The commitment can be seen at Comatrol and Sauer-Danfoss in the professional staffing levels, web presence and capital investments. As a result, Sauer-Danfoss Group sales and profits in the region are growing strongly with a current CAGR forecast of 40 percent over the next five years.
Where have you expanded internationally? Future plans?
Jennings: In addition to China, Comatrol is participating in the expansion of the markets in Latin America, Brazil, India and Russia. Each of these markets share common attributes with the others. They are the focus of many outside investments for agricultural, raw material and infrastructure projects. All of these efforts require hydraulics as an enabling technology to the development of the projects. As such, there is an opportunity for Comatrol to provide solutions that embody our mission of Responsiveness in Motion. For example, we currently offer our distributor partners in these regions a distributor tool solution to help provide a superior customer experience.
What is your domestic distribution vs. exports to foreign markets? How do you see that changing in the next 5 years?
Duvall: We have developed our business model around speed and responsiveness to our customer's needs. While Comatrol's sales are equally distributed between North America and the Euro Zone, Australia and South America have also been important to the company in the traditional markets but represent a relatively small, but healthy piece of sales. The emerging market in China is where we recognize the future expansion to be. Within the next 5 years China will likely become a similar size business for Comatrol as America and Europe are currently.
Are you prepared for an upswing?
Duvall: In addition to implementing a highly flexible, standardized, and scalable operational model, Comatrol is making substantial investment in human resources, business partners, strategic relationships and assets that will deliver superior results as the upswings occur domestically and within the other markets we serve. We want to be the McDonald's of manufacturing, ensuring a consistent product and service to our customers while allowing us to quickly flex our capacity as product/market demand requires.
In what ways have the Tier emissions regulations affected your company and its products, if any?
Jennings: Tier IV has provided opportunities for Comatrol to reach new applications and provide additional content on existing applications. Comatrol saw the needs of Tier IV solutions for vehicles and design teams coming before the need was recognized in the market. As a result, we had developed design tools and products that would be needed to deploy applications at record setting pace. The EasyValve design tool available at www.comatrol.com/easyvalve is a perfect example of a free tool that enables designers to develop circuits that are needed to address the energy concerns on a vehicle. From a product perspective, Comatrol has released catalog Fan Drive HICs and Proportional valves intended for off-the-shelf implementation on many sizes of machinery.
Have you had any dramatic changes in design or technology demands from the customer?
Jennings: As our customers continue to meet regulations and improve their product efficiencies, we are committed to constantly evaluating how Comatrol can better help them achieve their goals. With the increased demand to do more with less we are developing our product portfolio to have a longer life, higher efficiency, and higher pressures.
What product features and enhancements have you focused on, and will you focus on, in the coming years to stay competitive in both domestic and global markets?
Jennings: Comatrol believes that the "intelligence" of applications is growing while the harshness of the operating environment is ever increasing. As a result, robust and rugged devices capable of providing proportional control and real-time feedback will be critical in an increasing number of applications. Comatrol is investing in products that allow OEM engineering teams to deliver the performance needed in their markets while ensuring short lead times and swift product turnaround.
Dennis Slater
President
Assn. of Equipment Manufacturers (AEM)
How are off-road industries faring? Domestic vs. global markets? Please speak on behalf of the "I Make America" project, its successes, future goals and how OEMs benefit from being involved?
Our industry sectors are key components to the health of the U.S economy and the strength of the economic recovery. For off-road equipment manufacturing, certainly the construction sector has been hardest hit with the lingering effects of the recession. The agriculture sector has been stronger, helped by commodity prices and positive net farm income of farmers.
In the past few months, the future has become less clear. There's been little traction in single-family housing. Transportation infrastructure is a key factor for growth, and there's been no substantial long-term focus on funding. Credit availability has been easing but is still a concern for some customers.
Exports have been a bright spot, but we need action on pending free-trade agreements to boost international business. Global business demand helped many off-road equipment manufacturers stay open through the recession, and they still depend on export sales, especially to emerging markets, for improved business results.
Agricultural equipment makers are helped by commodity demand and prices, but for all off-road equipment manufacturers, the lack of leadership and meaningful legislation coming out of Washington presents a real danger of a stalling economy.
This is where AEM's I Make America grassroots campaign comes in. We want Congress to focus on manufacturing policies that create jobs, and infrastructure investment and export agreements are proven ways to create and maintain jobs for U.S. workers, for a sustainable recovery.
The issue affects not just our industry and not just OEMs. It affects every community, business, family and individual. An adequate infrastructure system translates into safer and more efficient travel to advance commerce and quality of life. For every $1 billion spent on infrastructure, 30,000 jobs are created, and not just in construction. It has been estimated that overall for every $1 billion in U.S. exports, 5,000 jobs are created.
The I Make America campaign has made a lot of progress so far with more than 175 member companies officially signing up to get their employees and local communities involved; we've already had more than 12,000 supporters sign up on the I Make America website.
Congress has passed an extension of the "highway bill" – this is the eighth one - and it is only for six months. President Obama's latest jobs initiative includes infrastructure spending, but it's short-term and piecemeal. In our most recent quarterly poll of members, nearly 60% saw no impact from previous stimulus funding.
Roads, highways, bridges and other infrastructure projects aren't developed and built a few months at a time. A long-term highway bill provides America's equipment manufacturers with the certainty they need to hire, contractors with the certainty they need to make capital investments in new equipment and employees, and the U.S economy with a badly needed growth engine.
We have pending free trade agreements with Panama, Colombia and South Korea. Failure to enact these FTAs has put America's manufacturers and farmers at a competitive disadvantage in the global economy. Existing trade barriers make it difficult to compete in countries that want American-made products. While our leaders stall, countries around the world are negotiating dozens of FTAs to boost trade with other non-U.S. countries.
Do your trade shows reflect the strengthening of the various off-road industries?
Obviously a slower recovery for our industry directly impacts the success of exhibitions in this sector. But overall, AEM-run shows have done well despite the economic challenges in the last few years. We collaborate with industry groups to bring co-locations, and industry input in show planning ensures key needs are being met. At CONEXPO-CON/AGG in March our record international participation reflected the importance of overseas buyers.
Overseas, we partner on shows in China – BICES and BAUMA China, and their continued strength underscores the burgeoning marketplace. In Russia with CONEXPO Russia at CTT Expo, the improving economy was reflected in a successful event this past June, with a 46% increase in exhibitors and 30% increase in exhibit space. The growth in India was evident in our inaugural show in India – bC India – in February with an exhibit space increase to 88,000 square meters because of exhibitor demand, and we had more than 22,000 visitors from 69 countries.
AEM recently renewed its alliance with MSHA. What are you hoping to achieve with this closer partnership?
For MSHA, we have long worked with the agency on safety-promotion efforts, and the renewed alliance is a visible commitment to a continued and cordial relationship between the public and private sector. The goal has always been to collaboratively support safety and health as the most important priority for the mining industry. The manufacturer members work through AEM to develop solutions to safety issues that can involve consensus standards, safety materials with a focus on safe machine operation, data-mining to identify the most important issues and most effective solutions, and training sessions. Materials have included various 'best practices' documents in English as well as Spanish, safety decals, and joint presentations. Everyone benefits from trained operators and jobsite personnel who know how to properly operate and work around equipment.
There is increasing movement of U.S. manufacturers to foreign markets. Has this changed AEMs goals or information it provides to its members in any way?
AEM provides a forum for industry-wide action on issues affecting manufacturers and the industry. We have industry sector groups that focus on the issues of most importance to them. Our fundamental goals do not change: to provide the services that improve company efficiencies, alleviate unnecessary government intervention, and strengthen machinery markets. We have always had a global focus at AEM, particularly in the development of market statistics and technical standards work, to help our members compete effectively, and the worldwide scope of these has increased. Our U.S.-based trade shows have an international presence and our trade show interests in China, India and Russia are an example of responding to the increasing importance of these markets. In the U.S., as we look at Washington, we have stepped up our public policy advocacy – an example is the I Make America campaign to push for manufacturing policies that encourage growth and job creation. Key public policy issues include increased infrastructure investment, more export-friendly policies, tax policies that spur growth, intellectual property rights protection, and removing unnecessary business visa restrictions.
AEM went to congress to discuss the LightSquared interference with GPS signals and the potential harm to the precision equipment industries. What is the status and next step in this issue?
The FCC says that more testing is needed before LightSquared can proceed. We are still actively working through the Coalition to Save Our GPS to make sure government officials continue to be made aware of the ramifications of this proposal for an extensive nationwide broadband internet infrastructure in the spectrum adjacent to GPS. Some 40,000 ground stations would be used, and they would very likely render commercial and private GPS signals unreliable and in some cases useless. AEM does not object to increasing wireless data capacity, but available test data to date has shown overwhelming GPS interference. A Coalition study notes that overall more than 3.3 million jobs depend on GPS technology and the direct economic cost to U.S. commercial GPS users and manufacturers could be $96 billion.
For our industry sectors, for example, farmer business plans depend on GPS information such as yield data, harvest weights, moisture data, and other precision agriculture data. Interference with GPS signals up to 22 miles away would devastate productivity and impede U.S. agriculture's ability to help meet the compounding worldwide demand for food.
We are also working on this issue with the Transportation Construction Coalition, and it has outlined the effect of increased use of this technology on construction such as to map and survey construction sites including the location of buried and overhead utilities, facilitate precision grading, enhance material application, help prevent equipment theft and provide real-time monitoring for equipment maintenance.
Dominic Grote
President and COO
Grote Industries, Inc.
What is your primary industry of focus for 2012, and why?
Grote is a leading designer and manufacturer of visibility systems for the transportation industry. Historically our lighting and wire harness products have primarily been targeted towards the heavy-duty truck and trailer industry, servicing both the OEM and aftermarket sides of the business. In addition to the heavy-duty markets, we have always supported many of the off-road industries with our general lighting, but as our expertise in LED lighting systems has evolved, we have begun to develop specific products for the construction, agriculture and emergency response categories. The focus here has been driven by a growing need for higher quality and more effective lighting solutions to improve the work environment for those people working on or around their equipment.

Which would you consider to be your strongest market? Is that also your largest for supply?
As mentioned above, Grote's strongest presence has been in the commercial vehicle industry. Despite the current economic climate, the heavy duty industry is seeing strong demand in new equipment. Much of this is due to the aging of fleets and needs for productivity upgrades. The outlook for 2012 continues to be positive, but as with most every other industry, there continues to be a lot of uncertainty. With that in mind, we are continuing our push into new markets.
Where have you expanded internationally? Future plans?
Up to recently, Grote has primarily been a North American company, however, over the past few years, we have been pushing hard into new geographic markets for our products. One of our biggest initiatives has been to establish a presence in Europe. We have focused on quality, innovation and service and found a strong demand for our newest LED products. We are finding wide acceptance and our customer base continues to grow along with a product portfolio designed to meet their needs for many new LED applications. Progress in this market was reflected earlier this summer when we opened up our first European production facility in Niederwinkling, Germany. Customers, suppliers, and employees came together to celebrate this milestone and help us kick off a new level of commitment to service our growth in the European market. It was a great event regaled in the full traditions of Bavaria.
We are definitely keeping our eye on some of the emerging markets. China in particular is unavoidable when considering how and where to grow a global company, however there is a lot to learn before you become a successful enterprise in that market. We are in the process of learning and understanding this market and how we can best serve our future customers.
Are you prepared for an upswing?
We have seen a tremendous "upswing" in our core markets over the past 18 months. It came at us quickly and while we felt prepared for the significant demand, we were playing catch up for a short period. We are in a much better position today for an uptick in demand, however we are aggressively balancing our "just in case" capacity and need to support the market fluctuations with a drive towards lean manufacturing systems that will get our capability in alignment with our demand. This has been a critical operational initiative for our company and one which continues to transform our competitiveness as a manufacturing company competing globally.
Have you had any dramatic changes in design or technology demands from the customer?
Grote introduced the very first LED lamp into the commercial vehicle industry back in 1989. It was a red marker light targeted primarily towards the trailer industry. Today, applications for LED designs are finally starting to dominate our customer's thinking. The technology is being widely embraced for its benefits in cost per mile performance, robustness, efficiency- both for the end-user and the vehicle manufacturer. The transition to LED lighting will continue to grow, especially in the LED WhiteLight category which has become a key factor for operator productivity and performance improvements.
Eric Lanke
Executive Director
National Fluid Power Assn. (NFPA)
Much of the domestic market is finding its way into foreign markets. How has the NFPA assisted its members in the globalization efforts for expansion and industry growth?
Globalization has indeed affected and accelerated in many industries, and businesses of all sizes are impacted by the global marketplace. NFPA members have seen opportunity in the global economy, and are growing their businesses and achieving a variety of goals in this changing environment.
One of NFPA's key strategic priorities is helping our members expand their global operations. New programs have and are being launched that focus on three key objectives:
Helping NFPA members connect with needed international partners;
Providing education and resources on topics related to international business; and
Augmenting our existing market information reports with information necessary to make smart decisions about international business opportunities.
Knowing the wide diversity of markets that interest our members, NFPA is working to bring international market data and intelligence to our members in each of the mobile, industrial and pneumatic customer market sectors they serve. One such example is described at:
http://www.nfpa.com/Misc/Reporter/ShowArticle.aspx?ID=284
Also, our upcoming Annual Conference in March 2012 will be themed around Global Product Development and Differentiation--providing members with innovative resources and tools to better prepare them for taking advantage of opportunities associated with doing business in today's global economy.
How has the IEOC continued to develop to offer helpful information to NFPA members? What would you say were the main take-away points from the event for a member that was unable to attend?
The August 2011 NFPA Industry and Economic Outlook Conference (IEOC) had record attendance and was among the most well-received of all the conferences we have ever held. Year in and year out, we hear that members rely on the information presented at this conference to help set the future course of their business, and that the economic and market forecasts it provides are unmatched in their environments.
This year they also had the opportunity to meet and interact with more than 30 engineering students we invited to present research posters at the conference. This unique opportunity to meet—and potentially recruit—members of their future workforce is another key takeaway that adds tremendous value to the attendee experience.
Perhaps most exciting this year was the experimental speakers forum we hosted with Alan Beaulieu, Jim Meil and John Walker. In addition to their outstanding presentations, these three speakers came together for an informal Q&A session with the audience. We turned off the Powerpoint slides, turned up the house lights, and let them interact directly with members and with each other. We "tweeted" out the questions asked during the forum (http://twitter.com/#!/TheNFPA), which ran the gamut from manufacturing to economics to politics, and are a good indication of the issues currently on everyone's mind.
The NFPA also has a new show, the Energy Efficient Hydraulics and Pneumatics Conference. Please discuss the reason for the new event, its goals and some basic information for potential attendees and/or exhibitors.
NFPA, in partnership with the International Fluid Power Society and the FPDA Motion & Control Network, is hosting an Energy Efficient Hydraulics and Pneumatics Conference, November 15-17, 2011. This conference is aimed at professionals responsible for designing or maintaining fluid power systems in dozens of customer markets. The goal of the conference is to teach end-market engineers and technicians the design concepts critical to developing efficient fluid power systems and the diagnostic and maintenance techniques essential to keep systems operating at peak efficiency. Topics of discussion will include:
Unique approaches to improve existing hydraulic or pneumatic systems to become more energy efficient.
Innovative approaches and emerging technologies in energy efficient fluid power design and maintenance.
Current best practices for maximizing energy efficiency and balancing cost issues for hydraulic and pneumatic systems.
Future direction of hydraulic and pneumatic product development and standardization in ways that assist users of those technologies.
To register or read more about the conference, go to: http://www.nfpa.com/Events/EEHPC.htm.
NFPA will continue to look for opportunities such as conferences and webinars designed to educate and engage industry customer markets with the entire fluid power supply chain—suppliers, distributors and educators. We encourage you to learn more about these initiatives and other programs being launched over the next several months by visiting our website at www.nfpa.com.
H. Len Walton
Director of Sales and Marketing
MICO, Inc.
What is your primary industry of focus for 2012, and why?
MICO specializes in providing both off-the-shelf and custom engineered hydraulic brake components and solutions primarily to the off-road machinery segment. First and foremost, we focus on applications that require rugged components that deliver high performance and durability. For 2012, we see our top three markets continuing to be construction, mining and agricultural equipment. Military has also emerged as a strong growth market for us as governments upgrade their vehicles and require more sophisticated braking solutions.
Which would you consider to be your strongest market?
In many ways, mining is our strongest market as it presents the most demanding brake environment in terms of severe operating conditions and required ruggedness. Design for severe service is a core competence of our brake components so mining has always been a strong fit. While mining is our strongest segment, the mining sector does not produce the high quantity of vehicles as, say, construction or agriculture which are our largest market segments by overall sales. However, mining remains an important segment for MICO. We continue to strengthen our presence there and, by extension, use what we learn there to strengthen our designs in other markets.

Have you diversified into any new markets?
MICO is experiencing an increasing presence in the agricultural and military markets. Our investment in Electro-Hydraulic braking systems has been a key factor in our ability to address the changing needs of these two segments.
Military specifications on new vehicles are calling for Anti-lock Braking systems (ABS), Traction Control (TCS) and Stability Control (ESC) to improve vehicle stability, steerability and in some cases stopping distance. Upcoming European regulations are also driving demand for EH braking systems incorporating ABS for larger agricultural tractors that travel at higher speeds on-highway.
Where have you and do you plan to expand internationally?
MICO has had an active global distributor network for several years and a significant portion of our business is outside of North America. We have experienced strong growth in China and see future growth potential in India and South America driven by the expansion of local mobile machine manufactures in those areas along with the opening of regional factories by several North American machine manufacturers.
Are you prepared for an upswing?
In 2010 we experienced a large upswing along with everyone else dealing with the recovering mobile machine markets. Fortunately we had positioned our manufacturing to handle the imminent economic upturn and have been able to deal with the challenges of the ongoing market growth. We continue to position and invest for further market growth globally through equipment upgrades and capacity expansion in our facilities in Minnesota, California, Mexico and Europe.

In what ways have the Tier emissions regulations affected your company and its products?
Tier 4 requirements have affected the entire industry and MICO feels that these requirements have strengthened our position with manufacturers. Because of our ability to deliver custom, efficient components, our manufacturer partners have been actively installing MICO components on many of their new generation machines delivering increased power at greater efficiency. Delivering efficient components will continue to be a core element of MICO's growth strategy.

Have you had any dramatic changes in design or technology demands from the customer?
The biggest new technology shift we see from customers is their interest in electrohydraulic braking solutions including ABS, Traction Control, and Electronic Stability Control. Electrohydraulics and mobile machine electronics in general are not new to the machine market. Nor is the use of ABS, TC, and ESC in the automotive market. But the adoption of these technologies specifically in the heavy equipment market is relatively new and is being driven by a number of factors ranging from new on-highway safety regulations in Europe to market drivers as simple as end-users desiring the same level of braking performance and vehicle stability in their equipment as they are accustomed to in their personal vehicles
What product features and enhancements have you focused on, and will you focus on, in the coming years to stay competitive in both domestic and global markets?
In response to the continuing adoption of electronic controls throughout mobile machinery, MICO recently established a dedicated electrohydraulics engineering group located in a new facility in Shakopee Minnesota. While have been delivering electrohydraulic brake solutions for several years, this investment will position MICO to better develop advanced integrated electronic brake solutions to enhance overall vehicle drivability and safety in the off-highway and heavy mobile machine markets.
Matt Mulder
Vice President North and Central America
FASTER Inc.
What is your primary industry of focus for 2012, and why?
FASTER's primary focus is the mobile hydraulic industry. Our primary off-road targets for 2012 will continue to be construction, agriculture and utility equipment OEMs. As proven throughout the cycle of an ever changing economy, these core industry segments continue to yield the most attractive and consistent opportunities for FASTER.

Which would you consider to be your strongest market?
FASTER Inc.'s strongest market position is the compact Loader sector of the construction equipment market. Although this segment has historically been a high concentration of sales revenue for FASTER, it is not our largest by sales volume. As reported by the primary construction equipment manufacturers, the compact loader market is anticipated to grow in size and scope as the global economy continues to evolve with investments and development in traditionally low cost countries.

Have you diversified into any new markets?
Although FASTER's core value stems from loyalty to our primary markets of construction, agriculture and utility equipment OEMs, we are constantly seeking new opportunities to diversify our strategic position in the hydraulic coupling market. Classified as 'non-traditional segments', these markets fall outside of the off-highway definition. The clear benefit is critical market expansion with high sales margins.

Where have you expanded internationally? Future plans?
FASTER have recently deployed a direct presence into Russia, the Middle East and Africa. Our future plans include continued penetration into Vietnam, Indonesia and South Korea. This complements our existing position in the core areas of North and South America, Central and Western Europe, China and Japan. Regarding future growth, as the North American and Western European markets have been negatively affected by the global financial crisis, the Asia / Pacific market has persevered and shown solid and continuous growth. Future growth in high return is expected accordingly.

Are you prepared for an upswing?
FASTER are enjoying a record year with over budget performance in all strategic areas and market sectors of the world. As such, FASTER have invested in the required resources (people and machines) to accommodate this growth and is prepared for further investment in anticipation of continued double, and in some markets, triple digit growth.

In what ways have the Tier emissions regulations affected your company and its products?
As FASTER's core products are not directly related to the emissions initiative, the impact to the design and manufacturing of our components has been zero. FASTER as a company, however, have capitalized on the chance to further penetrate core equipment markets due to application opportunities. Recent advancements stemming from FASTER's Italy based R&D team have allowed for strategic positioning to compliment key customers and their next generation platform designs to include connect under pressure hydraulic couplers and manifolds.

Have you had any dramatic changes in design or technology demands from the customer?
As the global leader in the hydraulic coupler industry, FASTER is constantly requested to collaborate with the fluid conveyance technical teams of premier off-highway equipment manufacturers around the world. This co-engineering agenda has resulted in the evolution of FASTER's connect under pressure products that are acknowledged as 'best in class' and as an industry benchmark.

What product features and enhancements have you focused on, and will you focus on, in the coming years to stay competitive in both domestic and global markets?
The FFH series is FASTER's flagship product offering. The FFH series has notably superior performance characteristics when compared to other traditional flat face products in the hydraulic coupling market. The FFH series couplings exceed all international performance specifications as defined by ISO 16028 regulations. Working pressure has been raised to 35MPa and the flow rates have been highly improved. A further plus is the standard Zinc-Nickel surface treatment which improves overall corrosion resistance to 500 hours (min 500h to red corrosion).
Place holder - Federal-Mogul
Robert Brengman
Business Development Manager
Crenlo, LLC
What is your primary industry of focus for 2012?
Crenlo is focusing our efforts on expanding our target markets beyond construction and agriculture. While those two markets offer opportunities for large volumes with OEMs, there are several other markets which that offer attractive volumes of cabs and operator enclosures. These markets include industrial, specialty truck, material handling, forestry and mining.
Which would you consider to be your strongest market?
The construction market is still our largest core market, and I wouldn't expect that to change going forward. Growth in that market is anticipated as the economy improves, fueling the demand for additional construction equipment.

Have you diversified into any new markets?
Prior to the economic downturn, Crenlo reviewed market strategies and began developing relationships in a variety of new markets. The benefit was that these newly served markets didn't align with historic construction and agriculture market cycles and didn't experience the same downturns or fluctuations.
Where have you expanded internationally? Future plans?
Although Crenlo has not physically expanded internationally, more of the products we produce for our OEM customers are being exported or used in their international operations. Our parent company, International Equipment Solutions (IES) has encouraged us to pursue expansion, specifically in Brazil, China and India.
What is your domestic distribution vs. exports to foreign markets? How do you see that changing in the next 5 years?
In some cases, the cabs and components we produce are sent separately to an OEM for export to their foreign operations, but routinely, cabs and ROPS are a component of the larger machine that would be exported by our OEM customers. It's become increasingly common, however, for the OEMs to develop local sourcing or develop in-house capabilities in support of their regional requirements.

Are you prepared for an upswing?
A key attribute is Crenlo's flexibility in supporting fluctuations in market demand. We are adding capacity to grow in step with our customers while maintaining our market-leading delivery performance. We are continuing to reinvestment in several operational areas, including lean manufacturing systems, paint systems, laser work cells and robotics.
Have you had any dramatic changes in design or technology demands from the customer?
Industry demand for design capabilities has risen. Reallocation of the OEMs' own engineering resources has occurred, moving staffing from cab design and related activities to other proprietary areas such as drivetrains, Tier IV compliance, etc.

What product features and enhancements have you focused on, and will you focus on, in the coming years to stay competitive in both domestic and global markets?
We are trying to focus on ways to offer the customer more value from the relationship. This may take the form of design engineering expertise or manufacturing and quality capabilities. It may mean the ability to satisfy functional testing requirements. It could also be cost savings initiatives from Best Cost Country (BCC) sourcing or program management. All of these things can offer value to OEMs who don't necessarily have the resources to perform the tasks themselves or are looking to leverage that expertise within their supply base.
Companies in this article