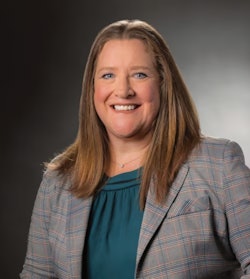 John Deere
Deere & Company has named Deanna Kovar as its new president of Worldwide Agriculture and Turf, Small Ag and Turf, and Regions 1 and 2, which include the company's presence in Asia, Africa, and Europe. She replaces Mark von Pentz who is retiring.
In this role, Kovar will be responsible for the overall management and performance of the company's Small Ag and Turf business, as well as John Deere's performance in these markets. Kovar previously served as vice president, Production and Precision Ag since 2020, where she led a global team focused on delivering equipment and technology solutions that help ag operators be more productive, profitable, and sustainable.
Kovar joined Deere in 2000 and spent most of her career in positions in channel and product management, where she gained a deep understanding of ag customers' requirements. She has developed an extensive background in precision technologies, beginning with her move in 2010 to the company's Intelligent Solutions Group as manager of portfolio management. Later positions included division sales manager, director, Production & Precision Ag Marketing, and director, Global Operator Stations.