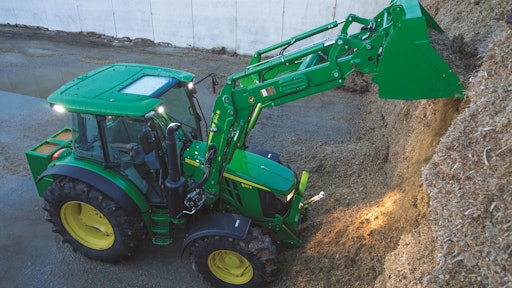 The "North America Tractor Market By Power Output (>40 HP, 40 HP & Under 40 HP and 100 HP & Above), By Drive Type (2-wheel Drive & 4-wheel Drive), By Application (Agriculture & Non-Agriculture), By Country, Competition Forecast & Opportunities, 2013-2023" report has been added to ResearchAndMarkets.com's offering.
The North America tractor market is projected to surpass $20 billion by 2023, on the back of growing construction, infrastructure and mining sectors in North America.
Moreover, rising wages of laborers is pushing farmers to purchase tractors to cut down this expense, which is further likely to push demand for tractors across North America. Additionally, growing competition in North America tractor market is pushing OEMs to develop products with lower cost and higher efficiency.
This factor along with rising penetration of autonomous tractors is anticipated to aid the growth of North America tractor market.
The report discusses the following aspects of the tractor market in North America:
Tractor Market Size, Share & Forecast
Segmental Analysis - By Power Output (>40 HP, 40 HP & Under 40 HP and 100 HP & Above), By Drive Type (2-wheel Drive & 4-wheel Drive), By Application (Agriculture & Non-Agriculture), By Country
Competitive Analysis
Changing Market Trends & Emerging Opportunities