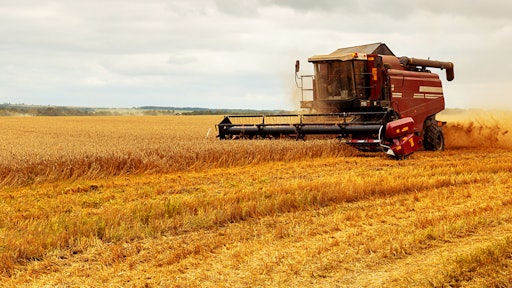 ©ruslan_khismatov – stock.adobe.com
The Italian agricultural industry association FederUnacoma reports recent figures from Comacomp show an increase in turnover for component manufacturers serving the agricultural machinery market during the first quarter of 2021. Both domestic and export markets performed well during the quarter, and a positive trend is expected to continue in the coming months due to a high number of orders for components and machinery.
Comacomp surveyed several businesses in the industry for its first quarter stats; 51.5% of the companies surveyed say they recorded sales increases of over 20% during the quarter. Around 22.5% of companies report increases between 11 and 20%.
The survey also shows the majority of companies (60%) saw sales increases in the domestic market as well as growth in export sales.
Additional data from the survey per FederUnacoma's press release announcing the results:
About half of Italian companies report increases in turnover of over 11% for sales to the European market, and one company in five reporting increases of over 20%
Non-European markets also performed positively with 53% of the sample recording a growth in business, while a significant number of companies (35%) maintained last year's levels
Comacomp forecasts the market will remain favorable in the coming months as orders continue to grow. For April to June, 29% of the companies surveyed estimate orders will increase over 20%. Around 26% of companies expect sales to grow 11-20% during that time period.