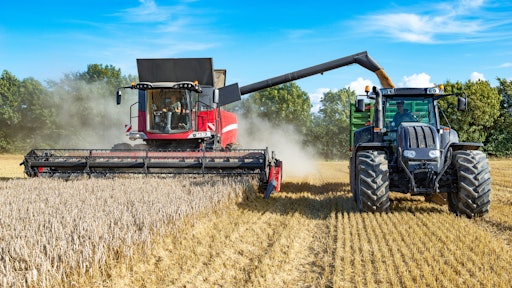 ©Wolfgang Jargstorff – stock.adobe.com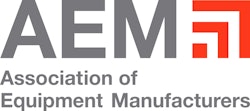 U.S. farm tractor unit sales extend their growth streak to 11 straight months, while Canada also extends its own streak with a strong month of March according to the latest data from the Association of Equipment Manufacturers (AEM).
U.S. total farm tractor sales rose 84.1% in March compared to 2020 while U.S. self-propelled combine sales grew 6.7%. U.S. unit sales grew across every segment, with the biggest gains in the small sub-40 hp segment (nearly doubling, growing 96.5%). The 100+ hp row-crop units had were up 63.5%. Four-wheel-drive units grew as well, up 2.5% for the month, reversing February's small decrease.
For Canada, March monthly tractor and combine sales were positive across all segments, with the sub-40 hp segment more than doubling, up 135.5% to 1,545 units sold, 40-100 hp units and 4WD units were both up more than 40%. Total farm tractor sales were up 84.3% for March 2021 while combines were flat at 95 units sold.
"It's not just the length of time of this growth streak, but the size of growth that makes me feel optimistic this will continue past the 12-month mark," said Curt Blades, Senior Vice President of Ag Services at the Association of Equipment Manufacturers. "The strength of ag tractor and combine sales this month, driven largely by small tractors, but showing strength across all size classes, reinforces the optimistic findings of a survey we shared earlier this year. That survey found increased customer demand has manufacturers optimistic sales will increase or remain stable, despite COVID-19 and workforce challenges in 2021."
Listen to our recent podcast with Eric Raby of CLAAS to learn more about the agricultural equipment market outlook.