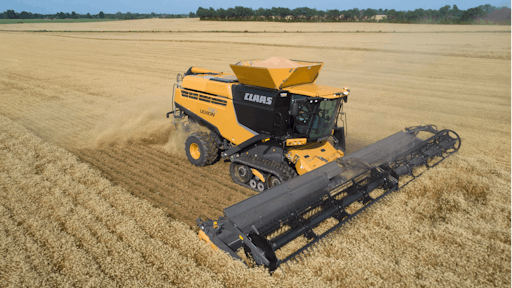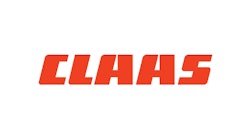 CLAAS of America Inc. recently received two 2018 AE50 New Product Awards from the American Society of Agricultural and Biological Engineers (ASABE), one for the CONVIO Flex Draper and the other for Variable Rate Harvesting. The annual AE50 Awards program celebrates products that feature the highest in innovation, significant engineering advancement and impact on the market served.
"Recognition by professionals in the industry is the highest honor any agricultural product can receive," says CLAAS of America President and General Manager – Sales, Eric Raby. "CLAAS constantly strives to ensure a better harvest with a long line of premium equipment designed for maximum throughput, efficiency and reliability. We're excited to be recognized by ASABE for these innovative solutions."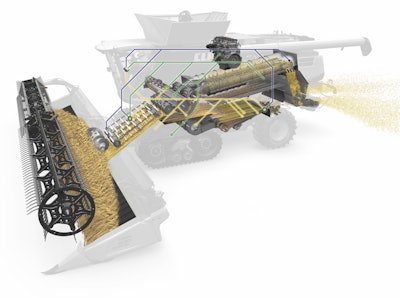 ASABE is an international scientific and educational organization dedicated to the advancement of engineering applicable to agricultural, food and biological systems. Entries for the AE50 awards are submitted from around the world and are then reviewed by a panel of international engineering experts to determine the top 50 products that represent the diversity of agricultural and biological engineering. This year's recipients join the ranks of many who have been honored for their ingenuity in product development — saving producers time, cost and labor while improving user safety.
CONVIO FLEX Draper
The new CONVIO series of flex draper heads introduces advanced features such as AUTO CONTOUR FLEX and AUTO BELT SPEED — that can be set to automatically adjust on the fly. CONVIO FLEX is the only flex draper in the industry with a 9-in. range of vertical flex.
The CONVIO features a flexible cutterbar, knife bar, and side belts that enable the cutterbar to follow the contour of the ground. The header offers the highest level of operator comfort through a wide range of automatic functions, which are fully integrated in the CEBIS terminal display in the cab of the LEXION combine.
Variable Rate Harvesting
Variable Rate Harvesting — which leverages precision sensor technology with autonomous machine control — is currently available on all CLAAS LEXION combines and JAGUAR forage harvesters. It automatically optimizes machine performance by sensing changing field conditions, crop density and machine speeds and adjusting machine performance accordingly.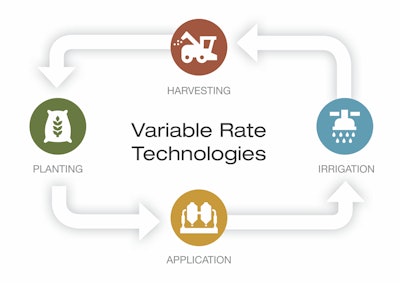 Variable Rate Harvesting completes the Variable Rate Technology circle of planting, application, irrigation and harvesting. It helps farmers embrace the variability in their fields with zone management to boost productivity in areas that have the greatest yield potential. Variable Rate Harvesting can maximize performance based on crop conditions, crop volume and field topography. It reduces labor, fuel and machine costs while improving throughput, grain retention, feed quality and harvesting speed.
The ASABE award program is designed to emphasize the role of new products and systems in bringing advanced technology to the marketplace. These engineering developments help farmers, food processors and equipment manufacturers cut costs, enhance quality and increase profits.
Companies in this article