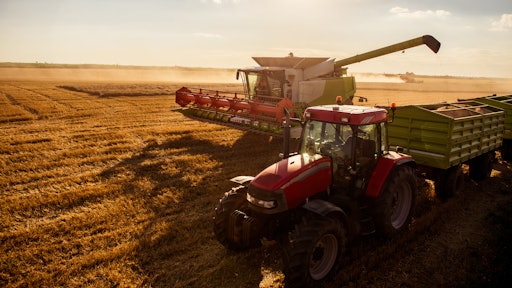 ©bernardbodo – stock.adobe.com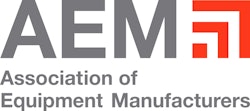 Farm tractor and self-propelled combine unit sales start 2021 with continuing growth in both the U.S. and Canada according to the latest data from the Association of Equipment Manufacturers (AEM).
U.S. total farm tractor sales rose 24.7% in January compared to 2020 while U.S. self-propelled combine sales grew a significant 76.8%. U.S. unit sales grew across all segments, with the biggest gains continuing in the small sub-40 hp segment (gaining 32.9%). The 100+ hp segment continued to grow in January, up 1.2%, building on a 3.2% total gain throughout 2020. Four-wheel-drive units also delivered solid gains, up 33.7% for the month.
View the full U.S. Ag Tractor and Combine Report.
For Canada, January monthly tractor sales also grew across all segments, with four-wheel-drive units leading the way for the second month in a row, up 118.2%, while sub-40 hp units grew 33.4%, 40-100 hp units up 57.3%t, and the big 100+ hp tractors growing 26.7%. Total farm tractor sales up, as a result, 39% for January 2021 while combines delivered 52.2% more units.
View the full Canada Ag Tractor and Combine Report.
"We're pleased to see last year's growth trends continuing into the new year," said Curt Blades, Senior Vice President of Ag Services at the Association of Equipment Manufacturers. "While smaller units continue to lead the way, improved commodity prices and market conditions are leading to further gains in harvesters and bigger row crop units."