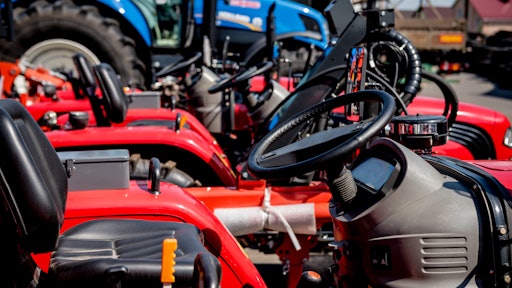 Association of Equipment Manufacturers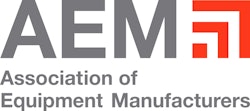 Farm tractor and self-propelled combine unit sales finish 2020 with solid growth across the U.S., while sales in most sectors in Canada were also positive according to the latest data from the Association of Equipment Manufacturers (AEM).
U.S. total farm tractor sales rose 26.8% in December compared to 2019 while U.S. self-propelled combine sales fell 1.9%. U.S. four-wheel-drive units fell slightly in December, down 3.7% to 309 units, year-to-date sales finishing up 3.7%. The 100+ hp segment posted healthy growth in December, up 21.8%, keeping the big units positive for the year, finishing up 3.2%. Total YTD farm tractors out the door are up 17.9% in 2020, while combines finished 2020 up 5.5%.
For Canada, December monthly tractor sales showed healthy growth in all segments, with the biggest growth in the 4WD segment which was up 37%, while sub-40 hp units grew 317%, 40-100 hp units were up 21.2%, and the big 100+ hp tractors growing 15.3%. That puts total farm tractor sales up 10.6% for 2020, while self-propelled combines fell 30% on the month, and 13.9% for the year.
"The year 2020 was difficult on a number of fronts, despite uncertainty in the overall economy, the ag equipment market has been pretty strong," said Curt Blades, Senior Vice President of Ag Services at the Association of Equipment Manufacturers. "The growth we saw in farm tractors and combines was pleasant news—driven by largely smaller equipment. Overall, ag equipment manufacturers sold nearly 50,000 more tractors and combine units in 2020 than in 2019 across North America."