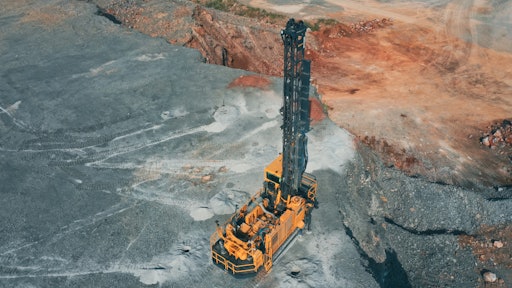 Even with uncertainty around markets, supply chain and a volatile oil and gas market, companies continue to release new products and technology. In this roundup, technologies range from human-machine interfaces to control valves.
Touch Screen Display
Delta Systems has added a new touchscreen display model to its portfolio. The new OEM configurable touchscreen display is a rugged screen that allows to design and implement their own screen graphics using open-source development tools. Delta Systems developed this graphic display.
Power Supply Technology
ROHM Semiconductor introduced a new power supply technology, QuiCur, that aims to enhance the load transient response characteristics (response performance involving response speed, and voltage stability of subsequent stage) of DC/DC converter ICs (switching regulators) and LDOs (linear regulators).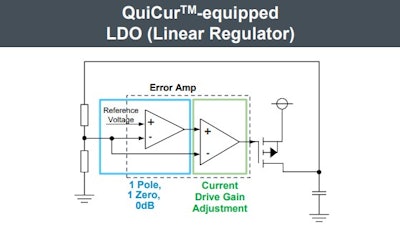 With QuiCur the number of external components and the mounting area are reduced by minimizing the capacitance of the output capacitor required by the power supply IC, but linear adjustment of the capacitance and output voltage fluctuations (negative constant proportional relationship) is enabled, leading to stable operation even when the capacitance increases because of specification changes. This contributes to a reduction in power supply circuit design resources by providing operation with fewer external components.
Digital Platform for Connectivity
Ewellix, manufacturer of linear motion technologies, launched an intelligent digital platform, which will underpin a new generation of linear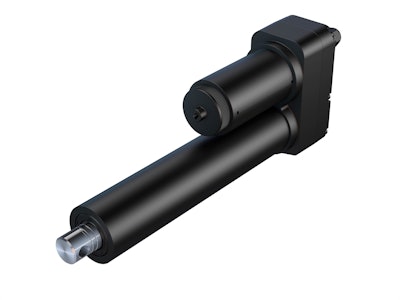 motion solutions. Called SmartX, the new digital platform was designed to help engineers develop motion, robotic and automation systems that offer intelligence, connectivity. As a result, it will be possible to enhance productivity, reliability, safety and functionality, providing an option that is compliant with i4.0, smart factories and the Internet of things (IoT).
The new generation of SmartX linear motion products will have intelligent digital control, sensor and communication technologies integrated within the standard product envelope. The platform allows a range of sensors to be easily integrated
Mining Blasthole Drill
Epiroc, a partner for the mining and infrastructure industries, introduces the DM30 XC blasthole drill that is suitable for multi-pass rotary and down-the-hole (DTH) drilling applications. Built off the same platform as the Epiroc DM30 II, the new DM30 XC offers 33% more power and other benefits.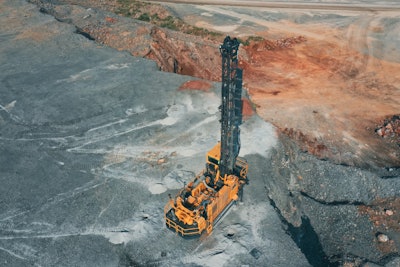 The DM30 XC has increased rotary torque, increased pulldown, and a larger hole range capability. The DM30 XC is built to handle a 4- to 6¼-inch (101- to 159-millimeter) drill pipe and has a weight on bit up to 44,000 pounds (20,000 kilograms). The crawler-mounted, hydraulic top head drive drilling rig features a 30-foot (9.1-meter) drill pipe change and a standard carousel. With a starter rod under the rotary head, drill can achieve a total clean depth capacity of 148 feet (45.1 meters) for multi-pass applications and 28 feet (8.5 meters) for single-pass applications.
Directional Control Valve

HYDAC announced the new HPK16SE/SF piloted directional control valve. The valve is currently available
for size-16 cavities. Additional features include:
Hardened body and spool to extend service life
Innovative damping features
Internal leakage less than 100 cc per minute at 3,000 psi
Multiple preload pressure settings to increase circuit design options
Operating limits designed to eliminate the need for pressure reducing valves at the pilot ports
The HPK16 also withstands working pressures up to 5,000 psi and flows up to 40 gallons per minute. The valve can be used for flow regulation, pressure compensation and directional control.