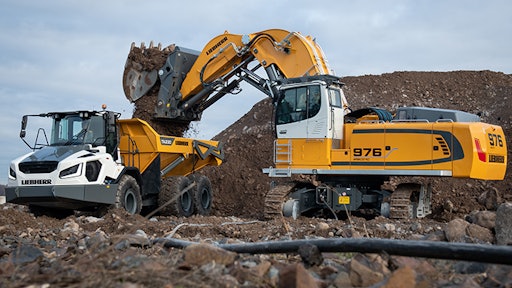 Liebherr
During an international press conference on April 5, 2022, Liebherr announced its commitment to decreasing CO2 emissions and focusing on decreasing climate change. The company's goal is to develop low-emission, more efficient products and technologies that protect people and the environment.
One technology the company is exploring is hydrotreated vegetable oils (HVOs). HVO is a synthetic fuel made of hydrogenated vegetable oil. It is mainly produced from food industry waste, such as used cooking oil and fat residues. HVO is an almost carbon neutral fuel made from waste. It is an alternative fuel that can now be used in the majority of Liebherr construction machines, cranes and mining equipment, either in its pure form or in addition to fossil diesel.
All cranes produced in Liebherr's headquarters no longer use fossil diesel fuel. Instead, they use pure HVO fuel during commissioning. The Liebherr plant in Ehingen has been diesel-free since September 2021.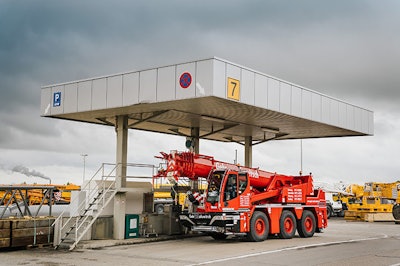 Last year, Liebherr worked on solutions for hydrogen-fueled internal combustion engines and their injection technologies. It adapted several product lines to use HVO as fuel. Since September of last year, all mobile and crawler cranes produced at the Liebherr plant in Ehingen are supplied by climate-neutral HVO instead of fossil diesel.
In addition to the advancements at the Ehingen facility, the Liebherr plant in Kirchdorf an der Iller in Germany has begun phasing in HVO as the standard ex works fuel for Liebherr earthmoving and material handling machines. This work started at the beginning of 2022.
Some of Liebherr's customers have also made the switch to HVO with success. The fuel was chosen because it is available now. It can be used right away in the company's cranes, and it significantly reduces CO2. Around 90% of CO2 emissions from a mobile crane can be eliminated.
From Liebherr press event
Ericsson Suspends Business in Russia Indefinitely
In late February, Ericsson suspended all deliveries to customers in Russia. In the light of recent events and of E.U. sanctions, the company will now suspend its affected business with customers in Russia indefinitely. Ericsson is engaging with customers and partners regarding the indefinite suspension. The priority is to focus on the safety and well-being of Ericsson employees in Russia, and they will be placed on paid leave.
From Ericsson
Nissan Building Laminated All-Solid-State Battery Cells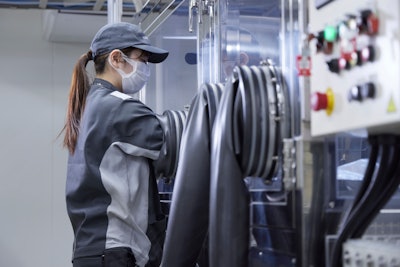 Nissan unveiled its prototype production facility for laminated all-solid-state battery cells, which the company aims to bring to market in 2028. The plan for this prototype facility, within the Nissan Research Center in Kanagawa Prefecture, is to further promote the development of all-solid-state-batteries.
Under its long-term vision, Nissan Ambition 2030, Nissan aims to launch an EV with all- solid-state batteries developed in-house by fiscal 2028. It plans to establish a pilot production line at its Yokohama Plant in fiscal 2024, with materials, design and manufacturing processes for prototype production on the line to be studied at the prototype production facility.
From Nissan
Volvo CE Builds New Training Center
Volvo Construction Equipment (Volvo CE) broke ground April 6, 2022, on a new $6.4 million technician training center at the company's North American headquarters in Shippensburg, Pennsylvania. Scheduled to open in early 2023, the facility will host in-person and virtual training courses for heavy equipment technicians.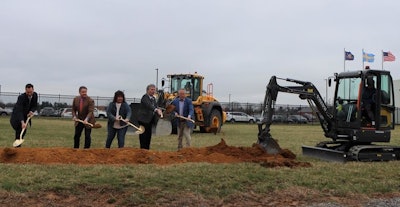 The training facility will be an extension of the 40-acre Volvo CE Customer Center. It will include new machine bays, classrooms and a virtual lab with video, augmented reality and other technologies. Training opportunities will primarily be for Volvo dealer technicians and will include technical courses on equipment as well as technology and services like machine control systems and advanced telematics. There will also be training and demonstrations on electric machines, automation and connectivity.
From Volvo CE
World of Asphalt, AGG1 Break Records
Asphalt paving and aggregates professionals filled in a sold-out Music City Center exhibition floor in Nashville as World of Asphalt's 20th Anniversary and AGG1 brought the industry back together. Organizations from across the country, including Rogers Group, Inc. and Milestone Contractors sent representatives ranging from C-Suite executives to field operators, to view specialized exhibits and product unveilings, take in the latest education offerings, learn about the latest innovations in the asphalt and aggregates industries and make purchasing decisions.
Running March 29-31, 2022, this year marked the fourth return of World of Asphalt to Nashville, and the largest iteration of the show in the Music City ever, with more than 440 companies
From World of Asphalt
Yanmar Acquires Majority Ownership in ELEO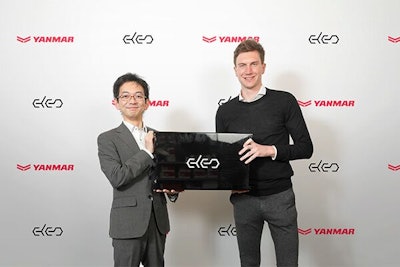 Yanmar announced that it acquired a majority share in ELEO Technologies B.V., a battery technology company based in Helmond, The Netherlands. By integrating ELEO's scalable modular battery technology, Yanmar will expand its electrified powertrain capabilities with customized solutions for off-road applications. announced it has acquired a majority share in ELEO Technologies B.V., a fast-growing battery technology company based in Helmond, the Netherlands. By integrating ELEO's advanced, scalable, and modular battery technology, Yanmar will further its electrified powertrain capabilities with versatile, customized solutions for off-road applications. After joining the Yanmar Group as part of Yanmar Power Technology Co., Ltd., ELEO will continue to operate as a stand-alone entity under its own brand at its current location.
From Yanmar
New Electronic Software Hub for Mercedes-Benz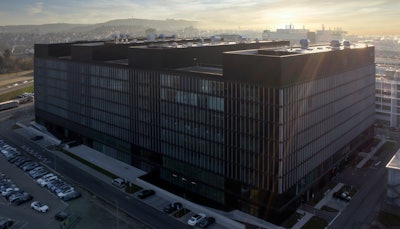 Mercedes-Benz aims to be a leading player in both electric driving and vehicle software. To accelerate this development, the company has invested more than 200 million euros in the Electric Software Hub at the Mercedes Technology Center (MTC) in Sindelfingen. With this, numerous software, hardware, system integration and testing functions live under one roof. From 2025, all new vehicle architectures will be exclusively electric. Mercedes-Benz takes a holistic approach regarding vehicle software, ranging from basic research and development to the coding of software. Around 1,000 new jobs are currently being created for software developers in Sindelfingen alone. The Electric Software Hub brings together the two key strategic topics for the future of Mercedes-Benz and strengthens the role of the Sindelfingen site as a central development and qualification hub.
From Mercedes-Benz
Companies Working Together
John Deere Electronics Dual Inverters Featured in Daimler Truck's Hydrogen-Based Fuel-Cell Truck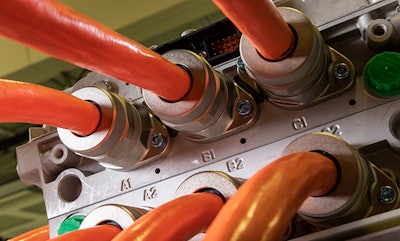 The PD400 Dual inverters designed and developed by John Deere are being used in the Mercedes-Benz GenH2 Truck prototype, a hydrogen-based fuel-cell truck. This represents the latest of many collaborations between John Deere and other OEMs across the world that are increasingly moving away from mechanical powertrain to electrified ones. The PD400 Dual inverter provides space savings and flexibility to system designers with a solution for high-voltage, high-power electric vehicles. The inverter controls two electric machines sharing the same shaft, with one of the inverters acting as a leader, the other as a follower. This allows system designers to optimize design integration and machine performance in heavy-duty applications.
In addition to the inverters, John Deere Electronics also supplied Daimler Truck with high-voltage and high-ampacity cables and connectors along with ongoing technical consultation.
From John Deere
Kenworth Medium Duty Trucks Add Cummins B6.7N Natural Gas Engine for U.S. Operation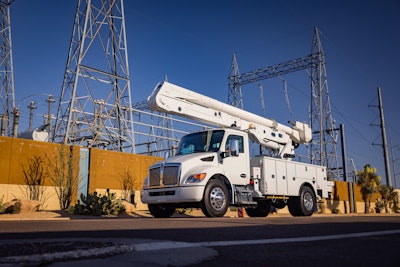 Kenworth now offers the Cummins B6.7N natural gas engine for new Kenworth T180, T280 and T380 trucks designated for operation in the United States. The Cummins B6.7N is a 100% natural gas engine featuring spark-ignited combustion with cooled EGR and a maintenance-free, three-way catalyst. It features a closed crankcase ventilation system and on-board diagnostics for optimal emissions performance. The near zero-emissions engine is certified to the California Air Resources Board's optional low NOx standard (0.02 g/bhp-hr), which is 90% lower than the current Environmental Protection Agency standard.
From Kenworth.
BELL to Integrate Allison's Transmission on Its Articulated Dump Truck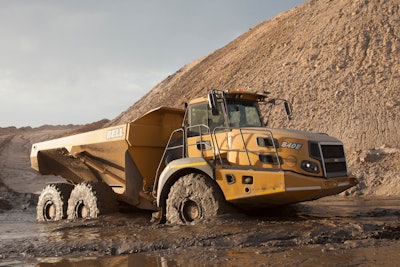 Allison Transmission, a designer and manufacturer of conventional and electrified vehicle propulsion solutions and medium- and heavy-duty fully automatic transmissions for commercial and defense vehicles, announced a partnership with Bell Equipment Group Services (BELL). BELL will integrate and evaluate the TerraTran in the next generation of BELL's articulated dump trucks. A variant of Allison's proven 4000 Series on-highway transmission, the TerraTran is built for off-highway applications such as articulated dump trucks, mobile cranes and wide-body mining dump trucks.
From Allison Transmission
GM, Honda to Codevelop EVs with Ultium Battery Technology
General Motors (GM) and Honda announced plans to expand the two companies' relationship by codeveloping a series of affordable electric vehicles (EVs) based on a new global architecture using Ultium battery technology. The companies will work together to enable the global production of millions of EVs starting in 2027, including compact crossover vehicles, leveraging the two companies' technology, design and sourcing strategies.
GM and Honda also will discuss future EV battery technology collaboration opportunities, to further drive down the cost of electrification, improve performance and drive sustainability for future vehicles. GM is already working to accelerate new technologies like lithium-metal, silicon and solid-state batteries, along with production methods that can quickly be used to improve and update battery cell manufacturing processes. Honda is making progress on its all-solid-state battery technology which the company sees as the core element of future EVs. Honda has established a demonstration line in Japan for all-solid-state batteries and is making progress toward mass-production. GM and Honda have developed a close working relationship over many years, including several projects in recent years focused on electric and autonomous vehicle technologies. In 2013, the two companies began working together on the development of a next-generation fuel cell system and hydrogen storage technologies.
From General Motors
New Hires and Awards
Skinner Appointed an Executive Officer of IML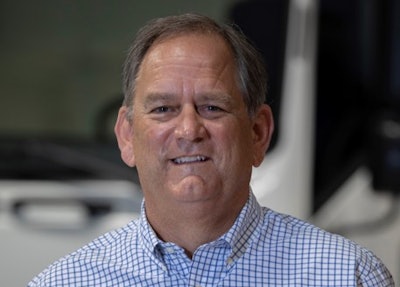 Isuzu Motors Limited of Japan (IML) announced that Shaun C. Skinner, president of Isuzu Commercial Truck of America, Inc., and Isuzu Commercial Truck of Canada, Inc., was appointed as an executive officer of IML. The appointment marks the first time that a local executive of an overseas Isuzu distributor has been named to an executive officer position in the parent company. Skinner will retain his present roles as president and chief operating officer of Isuzu Commercial Truck of America and president of Isuzu Commercial Truck of Canada.
From Isuzu Commercial Truck of America
STEYR Wins Red Dot Design Award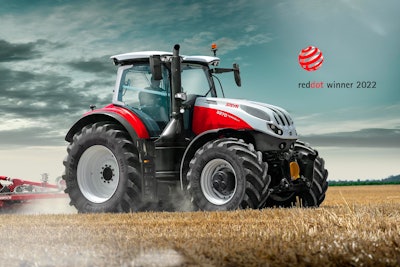 The Red Dot Design Award, one of the world's largest design competitions, has recognized the STEYR Terrus CVT tractor as a winner in the product design category. The Red Dot Label has become established internationally as one of the most sought-after marks of quality for good design.
STEYR, a regional agricultural brand of CNH Industrial, has been awarded the 2022 Red Dot Design Award for its Terrus CVT Tractor, the latest in a series of accolades for this vehicle. The award is determined by an international design jury who, this year, evaluated a record number of international entries from companies and design studios.
From CNH Industrial
New Volvo Trucks VP of Leasing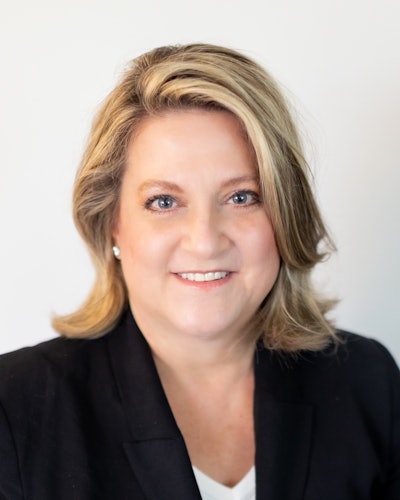 Sue Ann Smith was appointed Vice President of Leasing National Accounts for Volvo Trucks North America. She succeeds Kurt Hollinger, who recently took a position as Vice President of National Accounts for VTNA. In her new position, Smith will lead new trucks sales through the brand's National Account Leasing channel. She will work closely with the National Account managers and coordinate all aspects of account management. She is a senior sales professional with more than 20 years of experience with Volvo Trucks, having served as national account manager before becoming leader of the national leasing team.
From Volvo Group
Hy-Brid Lifts Announces Dave Wanta as Vice President of Sales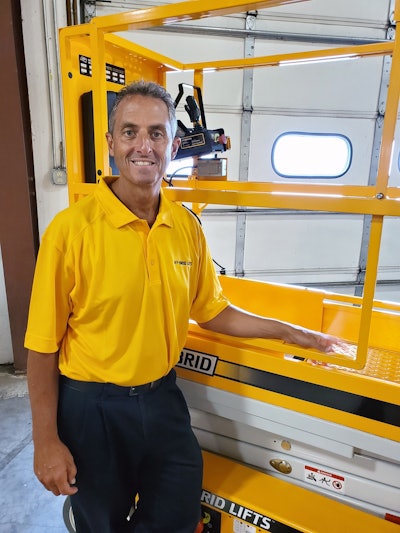 Hy-Brid Lifts, a global scissor lift manufacturer, announced Dave Wanta's promotion from director of sales to vice president of sales. His new responsibilities include spearheading the sales team strategy, developing customer experience initiatives, and improving on and executing the company's growth strategy.
Wanta is an industry veteran with more than 25 years of experience in the construction and agriculture sectors. He spent the last two years leading the Hy-Brid Lifts sales team and expanding its customer base as the Director of Sales. Prior to that position, Wanta held a National Account Manager role at Skyjack, where he worked with both key accounts and independent dealers to nurture relationships and ensure that all products and services met the increasingly stringent standards of his customers. He will continue acting as the primary representative for Hy-Brid Lifts in the Fort Mill, South Carolina, area.
From Hy-Brid Lifts
Upcoming Changes to Volvo Penta Management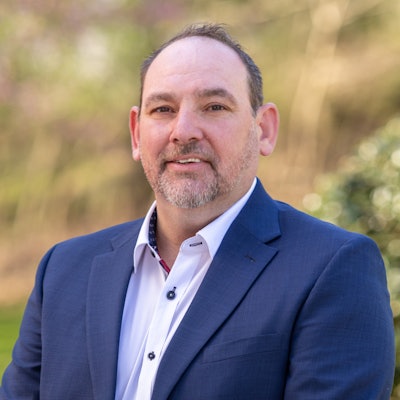 Volvo Penta welcomes Fredrik Högberg as a new member of its executive management group. As of May 15, 2022, Högberg will become president of Volvo Penta North America, replacing Tony Kelleher who has served as acting president since December 2021. Högberg joined the Volvo Group in 1994 and has held many positions. He is currently senior vice president of services, solutions, digital and IT for Mack and Volvo Trucks North America. Acting President Tony Kelleher will continue his position as head of customer support and training in North America.
Companies in this article