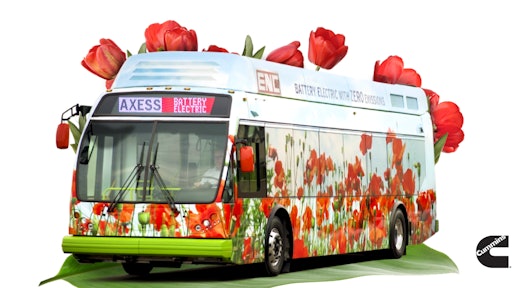 This industry update includes the expansion of manufacturing capabilities, acquisitions, and partnerships in the off-highway and electrification industry.
Blachford Acquires Milcut
Blachford acquired Milcut Inc., effective March 7, 2022. Blachford intends to retain all employees, and Milcut products will continue to be manufactured in Menomonee Falls, Wisconsin. Milcut is a fabricator of foam, rubber, plastic, and high-temperature materials. The company carries open-cell foam, closed-cell foam, sheet rubber, masticated rubber, polyethylene, ABS, HDPE, LDPE, polypropylene, and more
With this acquisition, Milcut will join the Blachford Acoustics Group, a manufacturer of acoustic materials, molded headliners, and floor mats for heavy trucks, off-highway, and other industrial OEMs. Milcut President Carl Strohmaier will stay on full-time through the end of April 2022 and will then become a consultant. No operational changes, contact information, or staffing changes are planned at this time.
From Blachford Acoustics Group
Fersa Bearings Acquires PFI
Fersa Group acquired U.S.-based PFI Group in February 2022. The acquisition strengthened Fersa's distribution strategy and diversified its product offerings.
From Fersa Group
Kuhn Holding Takes Over Marcom in Romania
Komatsu Europe is pleased to announce that in February 2022 Kuhn Holding, a Komatsu Distributor with its headquarters located in Salzburg, Austria, took over the Romanian company "Marcom". "Marcom," located in Bucharest, currently employs 70 people and its primary focus is the sale of Komatsu construction machinery.
From Komatsu Europe
JEM Technical Expands Manufacturing Capabilities
JEM Technical, a fluid power systems integrator, has expanded its manufacturing capabilities with a horizontal milling machine. The new equipment allows operators to handle more jobs quicker and increases its pallet capacity by 60%.
From JEM Technical
Shell and BYD Partner on EV Charging Stations
Across China and Europe Shell and BYD signed an agreement to accelerate the transition for electric vehicles. The charging stations will begin in China and Europe and later become worldwide.
From Shell
Cummins and ENC Battery-Electric Bus Collaboration
Cummins and ElDorado National (California) (ENC) developed a new battery-electric bus solution. ENC's current Axess bus now includes the Cummins battery-electric system. The battery-electric Axess is now a zero-emission solution.
From Cummins
Titan International and CNH Enter Agreement
Titan International, Inc., and CNH Industrial N.V. entered into a three-year agreement. Titan will supply farm wheels and tires manufactured in its North America, South America and European plants to some CNH Industrial manufacturing locations.
From Titan International