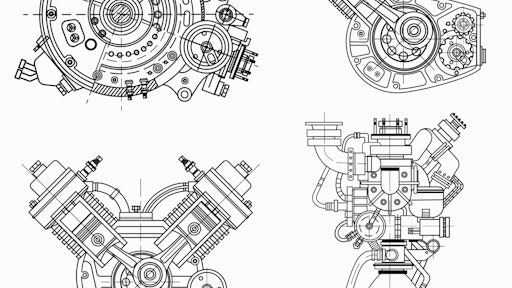 AdobeStock
With regulations in Europe and some states in the U.S. tightening, manufacturers of engines in the off-highway space are diversifying their offerings. From hybrid engines to hydrogen-powered models, many options are available, and more are on the horizon. The alternative fuel move, driven by limits on emissions, is discussed in two PowerBook articles on pages "Hydrogen Is Here for the Long Haul" and "Advancements in Battery Systems Are Increasing."
As manufacturers pivot to meet emissions requirements, they must decide which mix of alternative power sources to use. Some of the options are electric, hydrogen and hybrid configurations. However, as these choices are made, the available infrastructure for refueling or recharging must be in motion or already in place.
According to our Expert Insights Q&A with Jeremy Harsin, global construction market director with Cummins, infrastructure is critical before moving fully to alternate power sources. He states that diesel remains the main fuel source in the near term. However, his team and many in the power industry continue to explore engine designs that take advantage of alternative fuel sources. Recently, our team reported on Cummins' new fuel agnostic line of engines. Using common core components, the engines will differ depending on the low-carbon fuels they will use.
Regardless of the low-carbon fuel used, a step change in the infrastructure and availability for these alternatives is required. Until then, the power to operate off-highway equipment will continue to be a medley of fuel sources.
We hope you enjoy this deep dive into the world of engines. If you'd like to join the conversation, email me at lditoro@acbusinessmedia.com.
You can also read the PowerBook now.