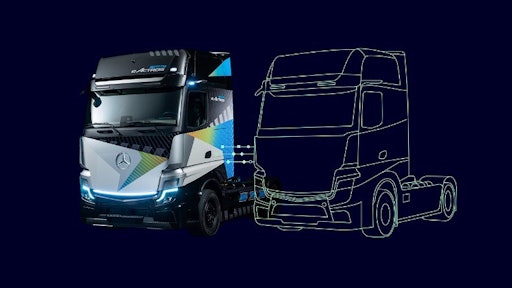 Siemens Digital Industries Software
This industry update includes information about recent partnerships, collaborations, acquisitions and staffing changes in the off-highway industry.
dSpace and AVES Partner
AVES Reality and dSPACE entered a technology partnership so that developers of autonomous vehicles can validate sensors and algorithms in virtual test drives in a range of realistic scenarios. AVES Reality provides synthetic environments for AURELION, the dSPACE sensor simulation solution, extending the existing content provision. Meaningful validation of autonomous driving (AD) functions and sensor simulations requires large three-dimensional environment models which contain realistic locations, materials, and semantics. AVES Reality processes satellite imaging with artificial intelligence and advanced video game technology, and it produces 3D content on a large scale. AURELION uses the provided environments for camera, radar and lidar simulation. In this manner, AURELION can use synthetic environments to validate algorithms for AD simulation applications. Learn more from this dSpace press release.
Daimler Truck Collaborates with Siemens
Siemens Digital Industries Software and Daimler Truck AG announced a new collaboration to implement a state-of-the-art digital engineering platform built using the Siemens Xcelerator portfolio of software and services. The new platform will enable Daimler Truck to explore a future of commercial vehicle innovation and the efficient product development and lifecycle management of trucks and buses. The platform will be rolled out globally across Daimler Trucks' engineering hubs, brands and business segments. Check out this Siemens press release for more.
Noregon Enters the Off-Highway Segment
Noregon announced its expansion into the off-highway equipment market, bringing its diagnostic expertise to a range of equipment. Noregon is known for its diagnostic and repair tools in the on-highway vehicle industry, including JPRO Professional and NextStep Repair. Noregon's approach to this market segment began with adding coverage for construction and ground support equipment into JPRO, with agriculture coming later in the year and material handling to follow. Off-highway coverage is available for JPRO subscribers at no additional cost, starting with the recent release of JPRO Professional 2023 v1. Learn more from this Noregon press release.
Bailey International Expands Motor, Valve and Pump Expertise
Bailey International, LLC, a manufacturer and distributor of standard and custom hydraulic equipment, expanded its capabilities in hydraulic motors, valves and pumps. Following its previously announced acquisition of Hydrolico, Bailey combined its existing technical experience and product line with Hydrolico's expertise to create a dedicated facility for hydraulic motors, valves and pumps. Bailey's new MVP (Motors, Valves, Pumps) Center, located in Grand Rapids, Michigan, features a fully stocked inventory of standard motors, rapidly customizable products and custom manufacturing capabilities. Check out this Bailey International press release for more.
Caterpillar Participates in Hydrogen Demonstration Project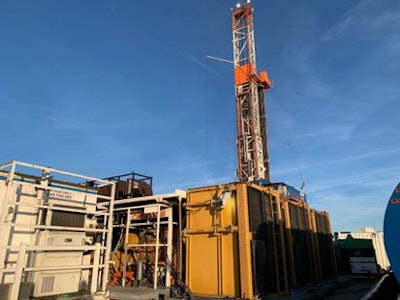 Caterpillar Inc. announced the results of a hydrogen demonstration project commissioned by EQT Corporation (EQT), a producer of natural gas in the U.S., which evaluated the performance of a land drilling power module fueled by varying blends of diesel, compressed natural gas (CNG) and hydrogen.
As part of the Caterpillar commitment to build a better, more sustainable world, experts from Caterpillar worked with EQT and Cat dealer Cleveland Brothers to design and manage a bench test and three-week demonstration. Two wells were drilled with a fuel consisting of a hydrogen blended with CNG supplied by Certarus Energy. The demonstration, which was conducted on Patterson-UTI's land drilling rig in Greene County, Pennsylvania, and involved utilizing a 1-megawatt Cat 3512C land drilling module with dynamic gas blending technology, confirmed the performance of hydrogen as a viable fuel across a series of steady-state and transient operational test points. The use of hydrogen blended with CNG also enabled a reduction in carbon dioxide emissions.
The project identified areas for future development, including the evaluation of the long-term effects of hydrogen combustion on engine components, acceptable hydrogen limits for broader deployment, hardware and software customization, and the identification of applicable regulatory certifications. Check out this Caterpillar press release to learn more.
Briggs & Stratton Invests in Battery Facility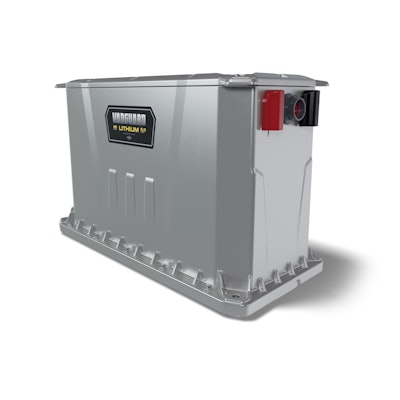 Briggs & Stratton made an additional investment of $6 million in its Advanced Battery Manufacturing facility in Tucker, Georgia. The goals of the investment is to improve the safety, efficiency and production capacity of its Vanguard Lithium-Ion Battery Packs through the addition of automated equipment within its manufacturing process.
The 78,000-square-foot facility opened in 2020 to support a strategic supply agreement with Ingersoll Rand to power Club Car vehicles with Vanguard Lithium-Ion Battery Packs. The Tucker location includes four production lines with the capacity to accommodate future growth as the demand for battery power continues to grow across the off-highway industry. Learn more from this Vanguard press release.
CNH Industrial Acquires Machine Vision Company Augmenta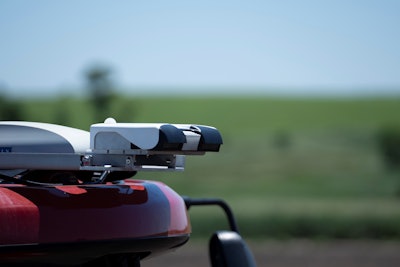 CNH Industrial purchased Augmenta to accelerate the growth of their innovative Sense & Act technology. Sense & Act tasks are based on sensor-detected data during the spraying process. Protection solutions are applied to crops before and after harvest. This technology gives machines selective spraying capabilities that precisely directs and regulates spray volume. Augmenta's work in this area includes the development of a multispectral camera and software that monitors a machine's operating environment and acts directly via the machine. Learn more from the CNH Industrial press release.
Qnovo & NXP Form Partnership
Qnovo, battery intelligence software provider based in Silicon Valley, announced a new collaboration with NXP Semiconductors that will bring its new SpectralX Battery Management Software to NXP's e-mobility enablement solutions. This collaboration will help reduce development costs for electric vehicles. SpectralX makes fast charging possible without compromising battery health. It also improves electric-vehicle range by up to 10% and supports swappable batteries. The system and does not require cloud access – a benefit for developing regions in China, Southeast Asia and India. Learn more from this Qnovo press release.
Hallite Seals Grows in Australia
Hallite Seals Australia, a supplier of hydraulic cylinder sealing solutions, announced the acquisition of SealTeam Australia, which includes its sister company, AB Seals. SealTeam Australia and AB Seals, specialize in the distribution of standard and tailored, hydraulic and pneumatic sealing solutions. They provide a range of seal profiles suitable for any application, developed with high-performance materials. Hallite will integrate the SealTeam group into its brand, and Neil Tindle, the company's managing director, will assume the role of managing director for the combined Hallite Australia operation. Learn more from this Hallite Seals press release.
Tevva Partners with Ecobat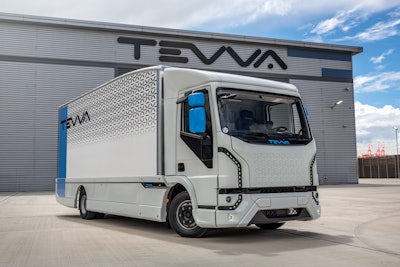 British electric vehicle manufacturer Tevva entered a strategic partnership with Ecobat, a provider of battery recycling, for the repair, repurposing and recycling of its lithium-ion batteries. The partnership kicks off with a 12-month pilot phase for first-life battery management with the opportunity to expand into additional energy storage and recycling solutions. Learn more from this Tevva press release.
New Hires
Perkins Promotions
Perkins Engines Company Limited announced that Andrew (Andy) Curtis was appointed to a new role as customer solutions director. This newly established position will see Curtis continue to focus on building relationships with key original equipment manufacturers (OEMs) around the world and supporting them through the energy transition to a lower-carbon future.
Following Curtis' move, James Reed was promoted to global OEM sales director. Reed will be responsible for leading the global OEM sales team, which he joined in 2019 originally as OEM sales manager. Learn more from this Perkins press release.
ClearFlame Hires Two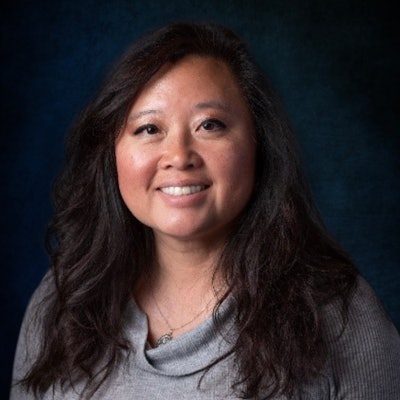 Veteran product and technology cultivator Cathy Choi, Ph.D., has taken the helm at ClearFlame Engine Technologies as vice president of engineering and chief sustainability officer. Choi brings three decades of energy and transportation technology experience to ClearFlame's innovation team. She has managed international research and development and product improvement teams at Caterpillar and, more recently, Cummins. Learn more from this ClearFlame press release.
CLAAS Appoints Jan-Hendrik Mohr as New CEO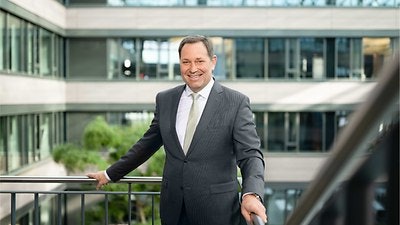 The CLAAS Group Shareholders' Committee appointed Jan-Hendrik Mohr as the new CEO effective April 1, 2023. The outgoing CEO, Thomas Böck, decided to step down as CEO of the CLAAS Group to pursue new endeavors. Learn more from this CLAAS press release.