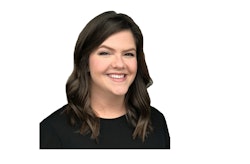 AC Business Media, the leading business-to-business media and buyer engagement platform serving the heavy construction, landscape and supply-chain marketplaces, has named Kathy Wells editor of its global product development brand, OEM Off-Highway.
Wells will lead the OEM Off-Highway brand in all facets, including print, digital, e-newsletters, social and more. In addition to her new role, she will also develop content for IRONPROS.com, help to manage IRONPROS' webinars and launch the IRONPROS Influencer program.
Wells joins OEM Off-Highway after nine years in her former role as editor of Construction Business Owner Magazine & Digital Media, where she led the brand's editorial team and its content strategies for both print and digital media products, including the monthly print edition, e-newsletters, webinar programs, special projects and more. During this time, Wells studied both business management and global construction industry trends.
She holds a bachelor's degree in English from Auburn University and has nearly a decade of experience working as an editor, writer and communicator in the construction industry.
"Now is an exciting time to break into this area of the equipment industry, with a new wave of innovative trends and technologies coming to market from the fields of product development and engineering," said Wells. "I look forward to learning more about the industry and the people, processes and components that are driving equipment design forward." Connect with Wells on LinkedIn or contact her at kwells@acbusinessmedia.com.
Former OEM Off-Highway Editor Lori Ditoro will assume the role of editor of AC Business Media's Equipment Today brand, effective immediately.