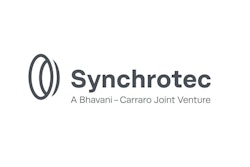 Carraro, an international group in transmission systems for off-highway vehicles and specialized tractors, has stepped up its presence in India with the joint venture agreement signed with Bhavani Industries, an industrial reality in the Indian subcontinent. The partnerships will focus on the design and production of synchronizers for both the automotive and off-highway sectors.
The new company, Bhavani Synchrotec Pvt. Ltd., based in Ahmedabad, India, will include the Carraro Group with a 49% stake through its subsidiary SIAP SpA, a center for precision gears, based in Maniago – Pordenone, Italy.
The new venture's core business will center on the design, development, manufacture and marketing of synchronizers assemblies for off-highway applications for the global market. According to Carraro, the partners will contribute to the joint venture their entire existing and future business related to this product and specific target market.
This new effort will establish its operations within a newly built plant in Gujarat, India, which aims to be operational by the end of the year and will have an organizational, technical and production structure that will combine the expertise of both partners.
According to Enrico Carraro, chairman of Carraro Group, "This joint venture confirms the strategic importance of India for Carraro Group. We have been entering the subcontinent since the 1990s, gradually strengthening our presence there. Today we have two manufacturing plants and an [research and development (R&D)] center in Pune, with more than 1,700 employees. By partnering with Bhavani Group, we will be able to further consolidate our expertise and expand our offering to our partners."
"This agreement is an important step for Bhavani Group and an opportunity to bring the most advanced synchronizer technology to the off-highway market as well," said Deven Nandwana, CEO of Bhavani Group. "This joint venture enables Bhavani to expand product supply to the global market, making India a center of excellence for synchronizers. This reinforces our commitment to Make in India initiatives."