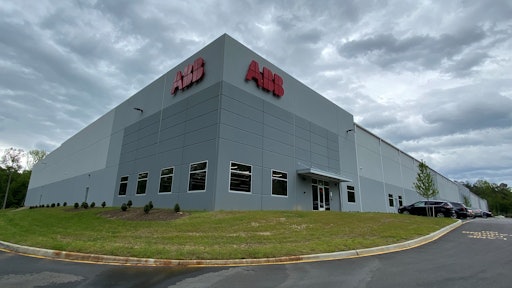 ABB
ABB, a technology company focused on electrification and automation, continues to increase its footprint in the U.S. market with the opening of its new manufacturing, distribution and repair center in Mechanicsville, Virginia, USA. The facility is designed to support ABB's Motion Traction division, which offers a range of products for applications in passenger railway cars and e-mobility commercial vehicles. From individual components to integrated traction systems, product offerings include compact converters and auxiliary converters, battery chargers, energy storage systems, and service and retrofit solutions.
According to the company, the facility is equipped with state-of-the-art manufacturing equipment to produce converters and batteries for the railway and transportation industries, as well as electric off-road construction machinery for mining and electrical buses. The $6 million investment includes more than 65,000 square feet of operational space and will employ nearly 100 skilled production workers when at scale.
This venture follows ABB's recent announcement to invest $170 million in the U.S. to meet increased demand from customers, while supporting the clean energy transition and the trend toward reshoring of production. "This investment demonstrates ABB's commitment to bring more products and solutions closer to customers and use technology to enable OEMs and operators to improve reliability, performance and energy efficiency," said Peter Basile, president, U.S. Traction Division, ABB, Inc.
Since 2010, ABB has invested $14 billion in the U.S. for plant expansions, operational improvements, state-of-the-art equipment, products and people, making it the company's largest market.