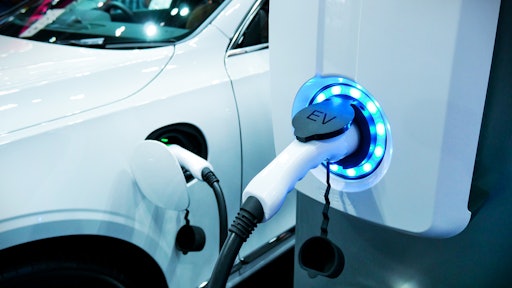 According to the U.S. Department of Energy (DOE), the office has released a notice of intent to invest $2 billion from the Inflation Reduction Act to accelerate domestic manufacturing of electrified vehicles. These investments are expected to be made available in the coming months and aim to boost American production of clean energy technology, create and retain jobs with the free and fair chance to join a union, and support President Biden's national goals for electric vehicles to make up at least half of all new vehicle sales by 2030 and to transition to a net-zero emissions economy by 2050.
The Inflation Reduction Act (IRA) combines incentives for consumers and businesses to purchase clean vehicles with programs to expand manufacturing and sourcing of vehicle components and critical minerals in the U.S. With $2 billion in funding from the IRA, the Domestic Manufacturing Conversion Grants for electrified vehicles program will provide cost-shared grants for domestic production of efficient hybrid, plug-in electric hybrid, plug-in electric drive, and hydrogen fuel cell electric vehicles. It is anticipated that the funding opportunity announcement would strengthen the domestic manufacturing of light, medium, and heavy-duty electrified vehicles and support commercial facilities including those for vehicle assembly, component assembly, and related part manufacturing. This program will prioritize projects that refurbish or retool manufacturing facilities that have recently ceased operation or are expected to cease operating in the near future, with a goal of preserving existing jobs, including union jobs and wages, and maintaining and improving production plants and work opportunities in communities that have been powering our automotive economy for decades. Read the notice of intent.
These investments support the Biden-Harris Administration's broader government-wide approach to upgrading and modernizing infrastructure, including by strengthening critical domestic manufacturing and supply chains to maximize the benefits of the clean energy transition. These programs were made possible by President Biden's Investing in America agenda, which is growing the American economy from the bottom up and middle-out by rebuilding our nation's infrastructure, driving over $470 billion in private sector manufacturing and clean energy investments in the United States, creating jobs, and building a clean-energy economy that will combat the climate crisis and make our communities more resilient.
Those interested in applying for the upcoming funding opportunity are encouraged to register to receive updates from the Office of Manufacturing and Energy Supply Chains.