CONEXPO Latin America 2019 announces the co-location of the International Road Federation (IRF) 2019 Regional Conference on Asphalt Pavements at the exhibition, which is set for October 2-5 in Santiago, Chile.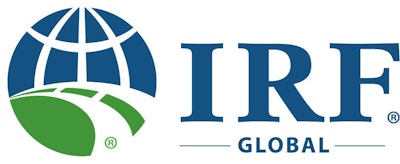 The IRF conference will be held October 3-4. IRF conference attendees automatically receive access to CONEXPO Latin America.
IRF is also an official supporting organization of CONEXPO Latin America 2019.
"CONEXPO Latin America 2019 is excited to welcome the IRF asphalt conference and its attendees; IRF is a highly respected global organization and we greatly value its support and decision to bring this high-value event to our show," says Fred Vieira, CONEXPO Latin America Show Director and AEM Director, International Exhibitions and Events.
IRF Conference Focuses on Roadway Sustainability, Safety, Performance
The two-day IRF conference targets private and public sector professionals. Presenters will share knowledge specifically focused on Latin America regional needs, to help attendees construct high quality roads and highway networks that meet expected demands.
Attendees will gain insights to:
Better understand asphalt pavement materials and mixture design
More easily identify and solve common production and construction issues
Better understand the importance and use of laboratory tests in pavement design
Recognize the importance of performance measures in management
Explore the use of recycled materials in maintenance, rehabilitation and new construction
CONEXPO Latin America 2019 again co-locates with the building materials exhibition Expo Edifica (and its Expo Hormigón component).