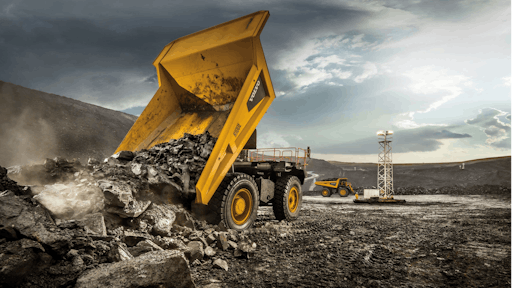 Volvo Construction Equipment
The "Mining Equipment Market by Category, Electric Equipment, Propulsion, Industry, Autonomous Equipment, and Region - Global Forecast to 2025" report has been added to ResearchAndMarkets.com's offering. 
The mining equipment market is estimated to be USD $77.7 billion in 2018 and is projected to reach USD $112.3 billion by 2025, at a CAGR of 5.40%.
Population growth has increased the demand for raw materials. In recent times, the commodity prices have stabilized from the uncertainty in 2015-2016. This augurs well for mining equipment manufacturers as the demand for mining equipment is dependent on the global economy. The increasing demand for iron, copper, coal, graphite etc., is expected to drive the mining equipment market.
Emission regulations also have a significant impact on the mining equipment market. Environmental concerns and growing awareness of the harmful effects of vehicular emissions have forced engine manufacturers to develop engines that comply with emission norms. These regulations will drive the demand for new mining equipment.
Mining has several socioeconomic consequences such as the relocation/resettlement of host communities and its negative effects, disturbance to flora and fauna, land degradation, and noise, air, and water pollution. These consequences can restrain the mining activity in a region, which in turn restricts the growth of mining equipment market. The introduction of autonomous mining equipment by major players provides a significant opportunity for the growth of mining equipment market. Autonomous mining equipment improves safety and increases productivity of a mine site as it can work 24 hours.
The coal mining equipment market in Asia Oceania region is projected to grow at a CAGR of 5.98% during the forecast period. According to a key industry expert, 70% of coal mined in China is used for its domestic consumption. India is the second largest consumer of coal after China. Asia Oceania accounts for 75% of the world's coal demand, making the region the largest mining equipment market. Hence, Asia Oceania is estimated to be the largest mining equipment market in 2018.
Market growth in the region can be attributed to the large population and increasing domestic demand for raw materials such as iron, copper, and coal. The mining equipment market is dominated by key industry players such as Caterpillar (U.S.), Volvo Construction Equipment (Sweden), Komatsu (Japan), Sandvik (Sweden), and Liebherr (Switzerland).
These players adopted the strategies of expansion, new product development, and acquisition to increase their share in the mining equipment market. Companies adopted the strategy of expansion to diversify and strengthen their business networks.
For instance, in March 2018, Liebherr established a new facility in Rognac, France. It will provide sales, rental, and service of earthmoving, material handling, and construction machines. New product development, which provides a competitive edge in the market, was another major strategy adopted by industry players.
In 2018, Volvo Construction launched its rigid haulers. The range consists of four machines, starting at the 45-ton R45D and extending up to 100-ton R100E.