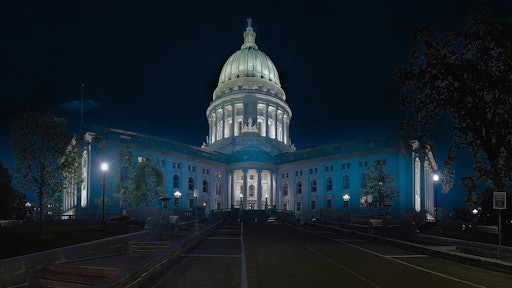 Unsplash
The Hill reports a deal has been struck between House Democrats and the White House on the United States-Canada-Mexico Agreement (USMCA) which would update the North American Free Trade Agreement (NAFTA).
Read more: Associations Urge Passage of USMCA
A deal was reached as provisions regarding stronger environmental and labor standards aimed at helping U.S. workers were included in the trade deal, which Democrats had been asking for during the negotiations of the USMCA. The AFL-CIO said it would back the agreement, as well.
USMCA will scrap tariffs across a wide range of business sectors to help promote trade and industrial cooperation between all three North American countries. Canada and Mexico are two of the largest export markets for U.S. manufacturers. Reaching a trade deal which benefits all three countries will aid economic growth and business for manufacturers in North America.
Trade has been a big issue for many in the heavy-duty equipment industries in 2019; reaching a deal on the USMCA would help to alleviate some of the burdens placed on businesses such as the higher costs of materials and products which have come about due to the U.S.'s various trade tensions with other countries.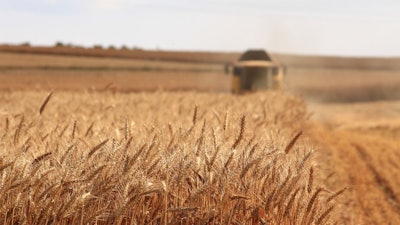 Reaction from the industry
Angela Hofmann, Co-Executive Director of Farmers for Free Trade, the national, bipartisan coalition of America's leading ag commodity and business groups, released the following statement on the Congressional agreement to consider the USMCA: "This is welcome news and a relief for American farmers. Now it's time to get the bill passed before politics can get in the way. Farmers and ranchers will be watching closely to ensure that their members of Congress are standing up for American agriculture.
"If Congress can come together to pass USMCA it will deliver a measure of certainty farmers badly need right now. Farmers have been struggling in the face of bad weather and unpredictable trade policy. Passing USMCA will guarantee that our farmers' closest and most important markets, will remain free from tariffs and red tape. NAFTA has been a windfall for American agriculture and USMCA is projected to build on that success by growing farm exports and modernizing ag trade.
"We commend Speaker Pelosi, Ambassador Lighthizer and the many Congressional leaders on both side of the aisle who have worked diligently to get to a deal. It's a great reminder that opening markets for American farmers should never be a partisan issue. We urge both sides to continue to heed the calls of American farmers and quickly pass this agreement."
Association of Equipment Manufacturers (AEM) President Dennis Slater issued the following statement hailing the deal struck between House Democrats and the Trump Administration to move the USMCA closer to ratification: "This is good news for equipment manufacturers, the 1.3 million men and women of our industry, and the entire U.S. economy," said Slater
"We're another step closer to getting the USMCA ratified. Getting this across the finish line will preserve duty-free market access to our most important trade partners, add more than $68 billion to the U.S. economy, and create 176,000 U.S. jobs. We applaud the work done by House Speaker Nancy Pelosi (D-Calif.), House Ways and Means Committee Chairman Richard Neal (D-Mass.), U.S. Trade Representative Robert Lighthizer, and everyone involved in these negotiations. We look forward to Congress ratifying the agreement and President Trump signing it into law."
Since the creation of NAFTA two decades ago, equipment manufacturers have benefited greatly from duty-free market access to our industry's two largest export markets, Canada and Mexico. Equipment manufacturers support 1.3 million jobs in the U.S. and 149,000 in Canada. The industry also contributes $188 billion to the U.S. and Canadian economies.
Over the past 2 years, AEM has called on both the Trump Administration and Congress to deliver an updated North American trade agreement for the 21st century. USMCA fulfills many of the industry's goals and strengthens North American equipment manufacturing. Efforts include co-hosting the Honorable Mike Pence, Vice President of the United States, at an equipment manufacturing facility earlier this year in support of the agreement, sending a letter in support of the USMCA to Chairman Neal (D-Mass.) and the nine members of the House Democrats' Trade Working Group, and running an ongoing public education campaign on the various benefits of a ratified USMCA. AEM is also a member of the USMCA Coalition.
The Hill says USMCA is expected to pass due to strong bipartisan support in both chambers.
Companies in this article