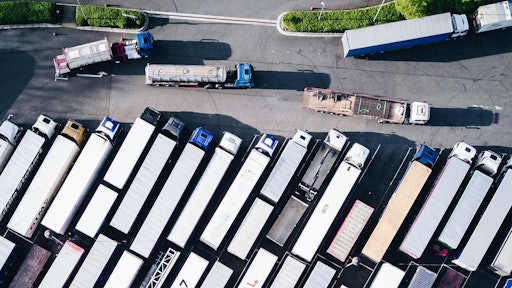 Unsplash
According to ACT Research's recently released Transportation Digest, the COVID-19 pandemic is having its most severe impact on North American, and global, economic activity right now. The report noted that the extent of the shock was a near total surprise to businesses and forecasters in the month of March, but by early April, the broad outlines of the plunge in activity and the potential for a second half recovery started to emerge.
"The short-term path for the economy, for freight, and for the heavy-duty market is pretty clear," says Kenny Vieth, ACT's President and Senior Analyst. He adds, "Counter-measures, notably shelter-in-place quarantining, were deployed to 'flatten the curve' of contagion, but they have had a directly negative impact on payrolls and productivity."
Vieth continues, "Freight initially had an uptick, with supply chains scrambling to respond to surging final demand as safety stocks of consumer staples, medical supplies, and work-from-home technologies were accumulated."
He further explains, "In April, depressed activity in manufacturing, construction, and retail, particularly brick-and-mortar stores, was taking hold, with the slowdown that hit freight in April expected to continue into June."
Vieth is, however, cautiously optimistic, that there is an end in sight economically, "Our best guess is that the third quarter of this year will mark a transition, with a gradual and slow recovery commencing late in that quarter or in the fourth, followed by a pickup in momentum into 2021."
Post-COVID recovery potential
ACT Research predicts in its recently released Commercial Vehicle Dealer Digest that the economy will transition from contraction to growth over the course of Q3 and Q4, acknowledging that after the current focus on saving lives will come the challenge of saving livelihoods.
"Clearly the global economy does not have the luxury of waiting a year or two for a vaccine to be developed before the current solution itself becomes the greater risk," says Vieth. "Our forecast anticipates that the U.S. economy, as defined by GDP, will not return to its Q4'19 size until after 2021."
Vieth elaborates, "In the supply chains that support complex OEM-level assembly operations, from raw materials to finished goods, it is not just about opening one plant, but opening thousands of plants simultaneously, making tens of thousands of parts that go into those assemblies in an orchestrated fashion, all with new layers of safety and testing protocols in place."
He comments further, "It is one thing for the automotive/commercial/off-road industries to get supply chains up and running, it is another entirely to get buyers to market when the economy has so recently cratered and going outside poses an existential risk."
Vieth explains, "While it is hard to see silver linings presently, we note that this economic downturn was not triggered by the usual supply and demand considerations, bubbles, financial issues, etc., but by a disease. Coupling an otherwise structurally-sound pre-COVID economy, with strong Federal Reserve and Congressional support, and rising pent-up demand, there is a case to be made that the economy will respond strongly into 2021."
He concludes, "We believe that the maturing millennials will be the key to pushing the economy forward as they resume their transition to marriage, kids, and mortgages."
*Editor's note: This news was originally published on May 26 and updated May 28 with additional information.