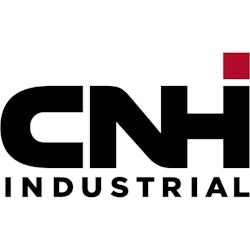 Iveco, a brand of CNH Industrial N.V., and SAIC jointly announce that they will restructure their Joint Ventures in China based on mutual understanding and trust in order to address the rapid evolution of China's commercial vehicle market.
Naveco, a 50:50 joint venture between Iveco and SAIC, will be entirely focused on the Iveco brand. The Yuejin brand business will be separated from Naveco.
SIH (Saic Iveco Hongyan) is a joint venture between SI (a 50:50 JV between SAIC and Iveco), which holds 67% of the equity share, and CME (Chongqing Machinery & Electronics Holding Group Co. Ltd), which holds the remaining 33%. The equity structure of this joint venture will be revised with SAIC directly entering into the capital with 53.92% of the shares, CME increasing to 34% and SI reducing its participation to 12.08%.
Iveco and SAIC undertook this restructuring to address the changes in the industry driven by China's economic growth, and to meet the evolving demands of customers.
"As the largest commercial vehicle market in the world, China has always been a strategic market to Iveco," says Michele Lombardi, the Head of Iveco APAC. "With this restructuring, we are able to prioritize our investments and focus on the Iveco brand business in China, taking the lead in the transition towards sustainable transport. Iveco offers a wide range of commercial vehicles and buses that deliver advanced technologies, low TCO (Total Cost of Ownership) and high performances, making them the ideal business partners for Chinese customers. This strategic realignment will enable us to bring the best Iveco technologies and products to the Chinese market and to develop export opportunities for the vehicles produced by our joint ventures in China."
"Integrating the Yuejin business and increasing equity share in SIH are important to SAIC's '13th Five-Year' plan. These adjustments will help SAIC complete its commercial vehicle product range, strengthen the integration of its resources and achieve scale efficiencies in order to fulfill the target of its commercial vehicle business by 2020," says Lan Qingsong, Vice President of SAIC.
Iveco and SAIC will continue to leverage on their respective strengths as they work closely together to develop the businesses of the two joint ventures, focused on the changing requirements of their customers.
Companies in this article