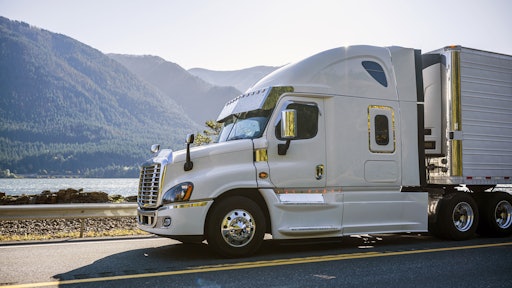 ©vit – stock.adobe.com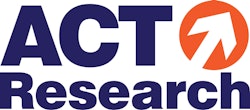 According to ACT Research's (ACT) latest State of the Industry: NA Classes 5-8 Report, there are any number of concerns regarding the economy in coming months, but one thing that definitely can be crossed off the worry list is commercial vehicle demand into 2021. 
"Freight markets and by extension, commercial vehicle demand have landed in the upper half of the 'K-shaped' economic recovery, thanks to social-distanced changes in spending," says Kenny Vieth, ACT Research's President and Senior Analyst. He adds, "Consumer and business expenditures have shifted away from experience-based spending on services towards trucking-reliant spending on goods."
He concludes, "Coupling surging freight volumes with the large driver capacity take-out in April, freight rates have been at record levels for weeks."
By commercial vehicle segment, Vieth comments, "The rebound in carriers' fortunes is reflected in September's Class 8 statistics, with orders and backlogs jumping, build rates rising, and an uptick in retail sales volumes that pushed inventories lower. Except for lower inventories, September's medium-duty statistical roundup is a fair approximation of heavy-duty activity, with orders and backlog jumping, build rates on the rise, and strong sales."
Demand Forecasts Represent Pull-Forward of Cyclical Expectations
In the release of its Commercial Vehicle Dealer Digest, ACT Research reports it has increased its forecasts across the board due to improving market conditions.
"Rising commercial vehicle demand forecasts represent a pulling-forward of cyclical expectations for economic activity," says Vieth. "That said, given low build rate starting points and factoring in historical precedent, we would note that 2021 Class 8 and trailer forecasts are approaching their maximum potential."
Vieth concludes, "Given already rising carrier profitability metrics and already strengthening orders, we would recommend the supply base should be planning for a strong demand uptick early next year. When truckers make money, they buy equipment, and freight volume and rate metrics are pointing to a very strong carrier profitability environment heading into 2021."