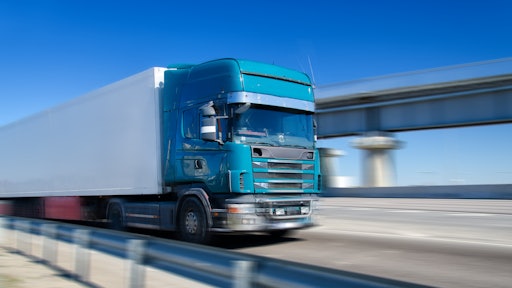 ©M-Production – stock.adobe.com
In May 2021, EU commercial vehicle registrations increased by 51.3% to 165,363 units, still more than 30,000 below pre-pandemic volume levels.
Total new commercial vehicles
The EU commercial vehicle market enjoyed another month of strong gains in May on the back of a low base of comparison due to last year's COVID-19 restrictions. Looking at the four key markets, Spain saw the highest percentage growth (+89.6%), followed by Italy (+51.3%), Germany (+46.4%) and France (+28.4%).
Five months into 2021, demand for new commercial vehicles in the EU increased by 43.9%. The strong performance in May further improved year-to-date volumes, now counting 838,941 units. All four major EU markets improved their cumulative results: Italy (+69.5%), France (+55.2%), Spain (+51.9%) and Germany (+20.3%).
New light commercial vehicles (LCV) up to 3.5t
Last month, registrations of new vans across the EU grew strongly again, totaling 138,429 units. Each of the key markets saw a significant increase in demand for vans: Spain (+89.0%), Italy (+48.4%), Germany (+47.7%) and France (+30.9%).
From January to May, sales of light commercial vehicles across the European Union expanded by 46.6% to 700,510 units, following positive results in recent months. The major EU markets all posted double-digit percentage gains so far this year: Italy (+74.9%), France (+59.3%), Spain (+55.4%) and Germany (+21.8%).
New heavy commercial vehicles (HCV) of 16t and over
May sales of new heavy trucks in the European Union jumped by 74.9% to reach 20,601 units registered. Spain provided a strong boost to the region's result with a triple-digit increase (+128.5%), followed by Italy (+72.5%), Germany (+48.2%) and France (+12.6%) – all posting solid gains last month.
During the first five months of 2021, heavy truck registrations increased by 40.1%, counting 106,819 units sold across the European Union. Each of the major markets posted significant improvements during this five-month period: Italy (+52.6%), Spain (+45.9%), France (+25.9%) and Germany (+21.7%).
New medium and heavy commercial vehicles (MHCV) over 3.5t
In May, 25,071 new heavy commercial vehicles were registered in the EU, up 64.6% compared to the year before. Poland continued to be a major driver of growth, posting a 203.8% increase last month, just like Spain (+99.6%) and Italy (+65.9%).
So far in 2021, EU registrations of new trucks expanded by 34.7% to 128,174 units. Italy and Spain saw the biggest percentage gains (+49.1% and +35.3% respectively) of the region's key markets, followed by France (+27.3%) and Germany (+17.5%).
New medium and heavy buses & coaches (MHBC) over 3.5t
May demand for new buses and coaches in the European Union was 18.1% higher than last year, with 1,863 units sold in total. The four major EU markets all posted positive results last month – especially Italy, where registrations tripled (+189.0%).
From January to May, EU demand for buses and coaches increased only modestly (+1.8%). Looking at the key markets, Italy's cumulative result moved into positive territory (+4.4%) and France consolidated its positive performance (+11.3%). At the same time, declines moderated in both Spain (-19.5%) and Germany (-5.1%) compared to the month before.